Fantastic news - here at EdPlace, we've got all your revision needs covered!
EdPlace resources are designed to support you from Year 1 to GCSE, which includes a number of big exams. Some students 'test well', whilst others do not, and we know that exams can be a big cause of anxiety and stress - don't worry, we're here to help!
Using EdPlace regularly will ensure that they have the foundational skills to build on for exam success. We follow a three-stage process at EdPlace: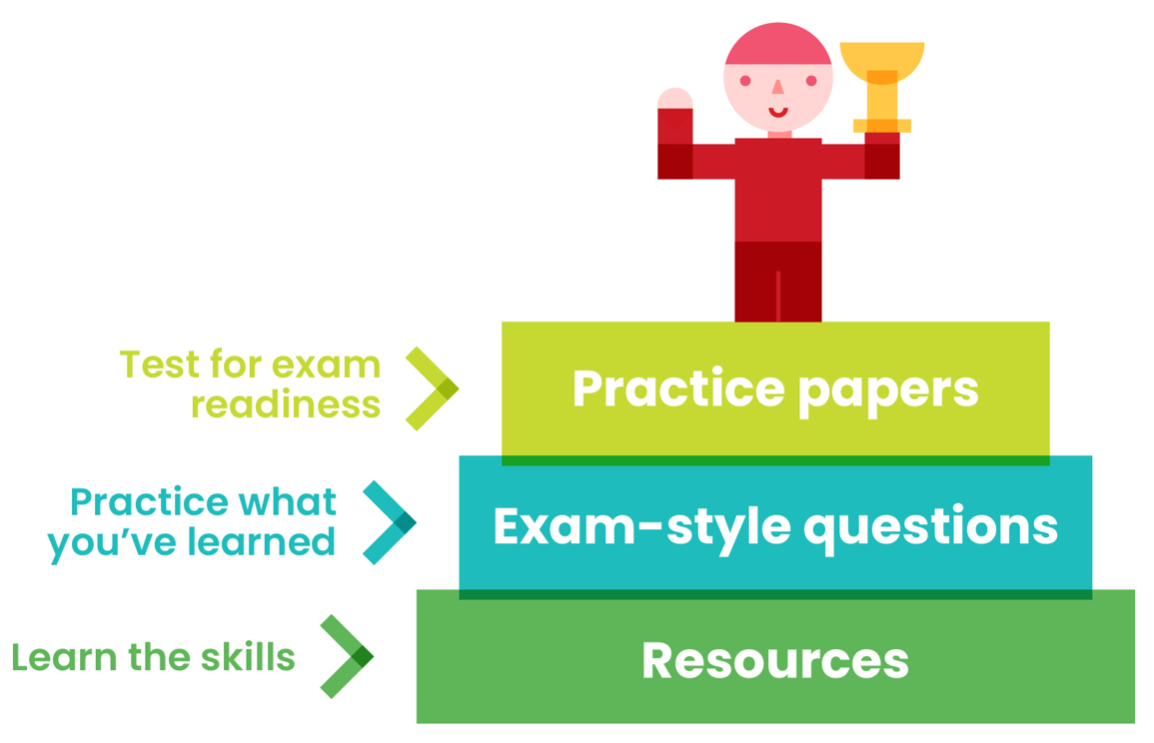 We present revision-focused activities in a special place for you so that they are really easy to find when you need them.
On our website, you can move between 'Learn' and 'Revise' within each year and subject, depending on what type of activity you are looking for: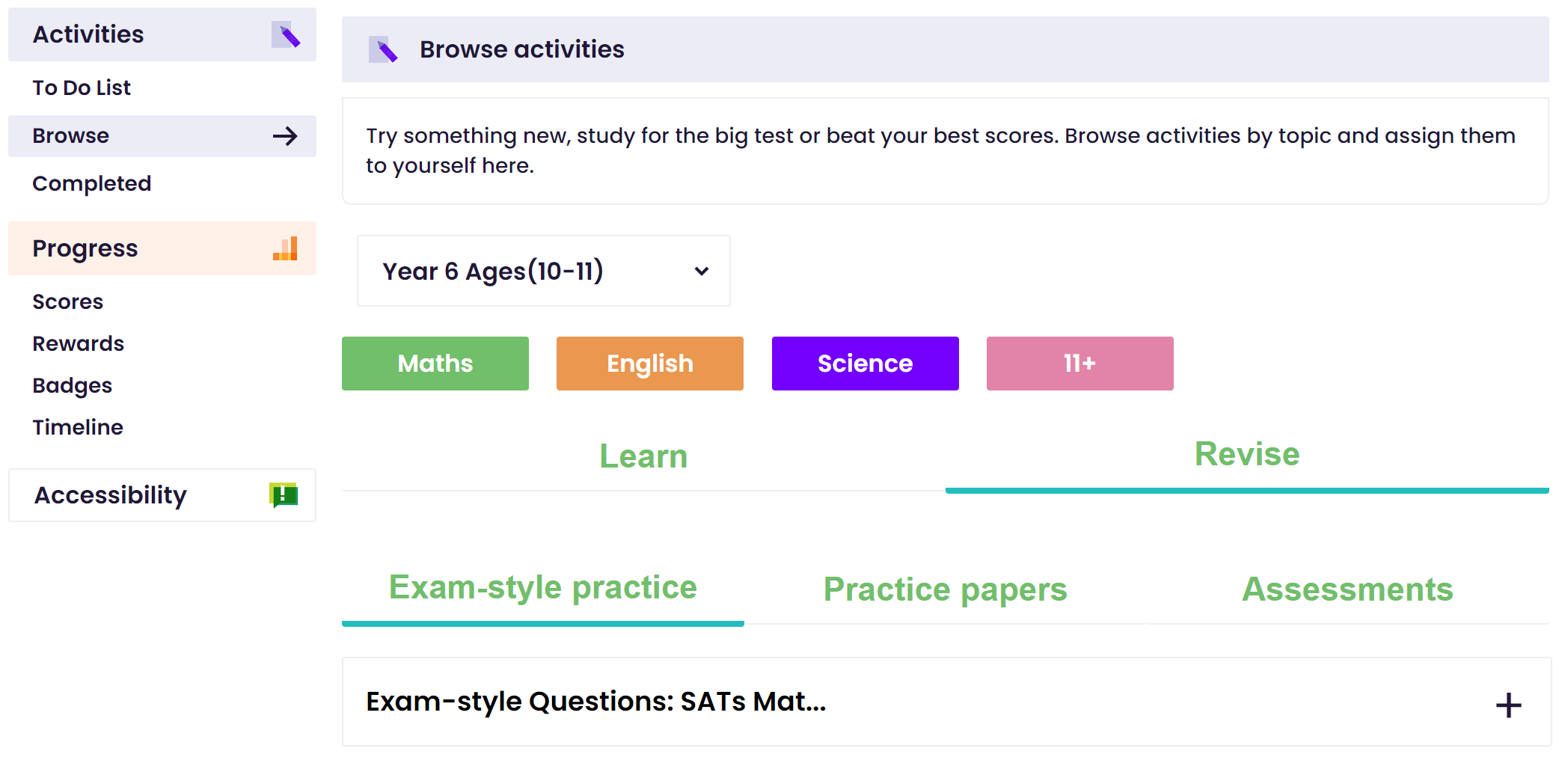 On our app, you need to select 'Browse' then find your subject in the top menu, then your year group, to see the 'Revision' section shown like this: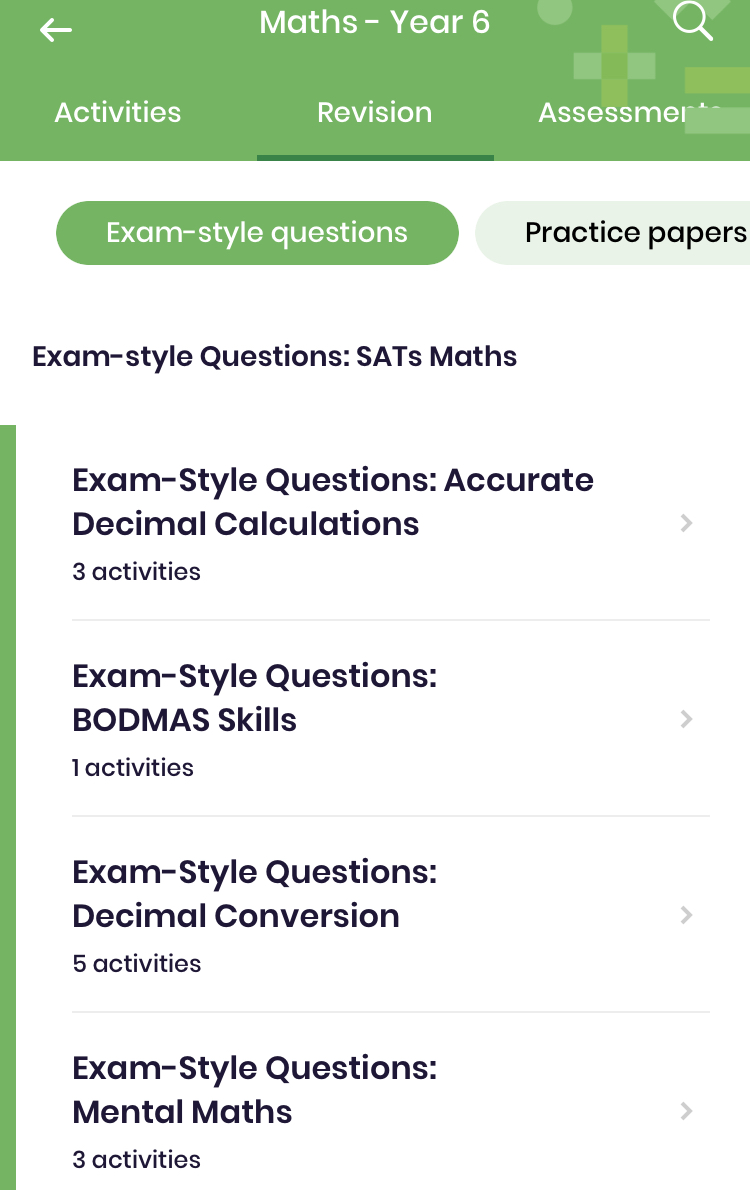 You will see Revision resources currently available on EdPlace to support these exam milestones:
Year 1 Phonics Screener

Year 4 Multiplication Tables Check (MTC)

Year 6 SATs in English, maths and science (optional)

11+ exams in verbal, non-verbal and spatial reasoning, English and maths

GCSEs in English, maths and science linked to the major exam boards (AQA, Pearson EdExcel, OCR and Eduqas)
Where we offer revision resources tailored to exam board specifications (11+ and GCSE), you will also need to choose the correct exam board to make your revision on EdPlace even more useful for you.
Our team of teachers have expanded our range of dynamic assessments which now feature from Year 1 to Year 9 in maths, English, science and 11+! To see what assessments are available to you, click on the 'Assessments' tab shown in the views above on our website or apps.
We hope this article has helped you to confidently locate revision resources on EdPlace so that we are able to help you smash those exams when they arrive! If you have any questions or need any further help, please contact our friendly Customer Support Team via email at help@edplace.com.