We know that there are so many usernames and passwords used in our daily lives that it is easy to forget or misremember one. Don't worry, this is really easy to fix!
However, you will need your parent, tutor or teacher with you so that they can check your details in their linked account - grab them now, before we get started.
Your linked adult will need to login to their parent account (at www.edplace.com/parent) or educator account (at www.edplace.com/teacher).
Parents will need to click on the 'My subscription' option in the left-hand menu on their homepage and scroll down to 'Child Accounts':

When they click 'Edit', they will be able to see your username and type in a new password for you, which you can choose together: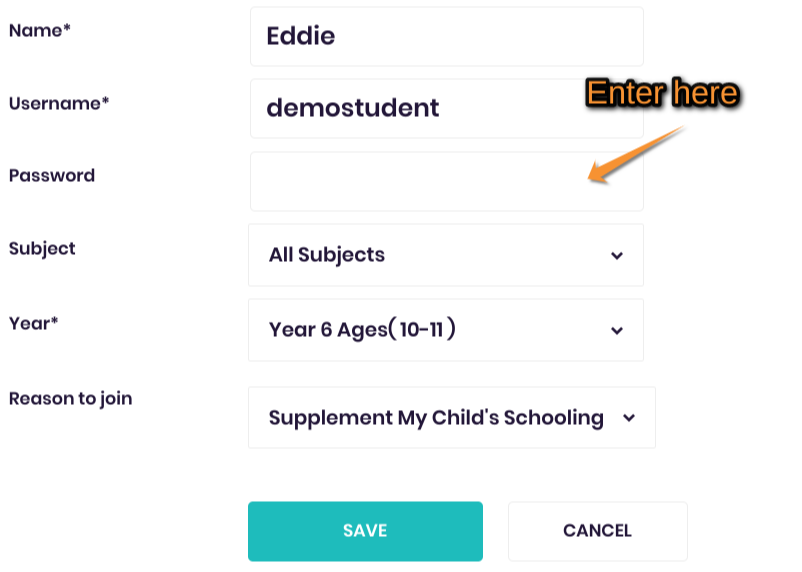 In a teacher or tutor account, this process is very similar except they will need to click on 'Manage students' to start. Then they will need to use the '+' icon next to your class and select 'Edit' to reach the same screen as above:

If your parent, teacher or tutor has forgotten their login details, please ask them to follow these instructions.
Hopefully, you now have all the info you need to log back in and get learning! If you are continuing to experience any problems, please contact our friendly Customer Support Team at help@edplace.com.