In this article, we'll share with you a snapshot of some of our assessments. In order to really get to grips with the full EdPlace assessment experience, the best option is to get into an EdPlace sample account and try it out for yourself. You'll be able to experience first-hand how our assessments work and what they look like to students, as well as test your own National Curriculum knowledge! If you're interested in doing this, then contact your NTP lead for login details of your sample assessment EdPlace account.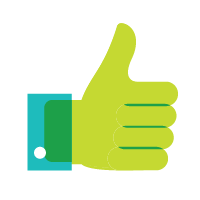 All of our assessments begin with a brief introduction that outlines the structure of the assessment that a student is about to complete. This can take two forms, written (as shown below) or video, however, regardless of the format, the content is broadly the same.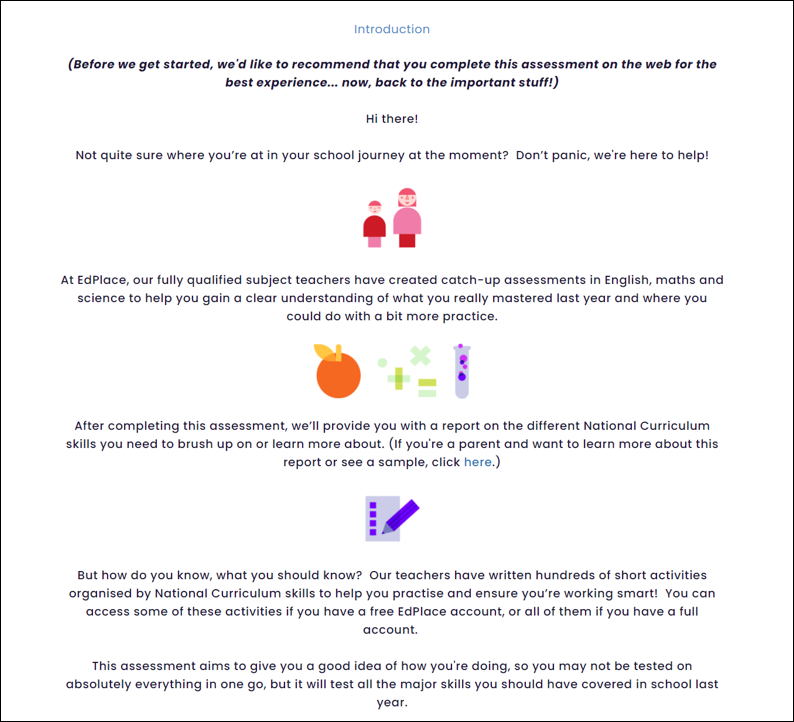 Once a student has begun their assessment they will see a series of questions relevant to their year group and chosen subject, but will differ in number between the age groups. Our assessments utilise 12 different types of questions which allow for the assessments to be automatically marked as a student progresses through them.

Below you will see examples of questions from within the EdPlace maths catch-up assessments for different year groups.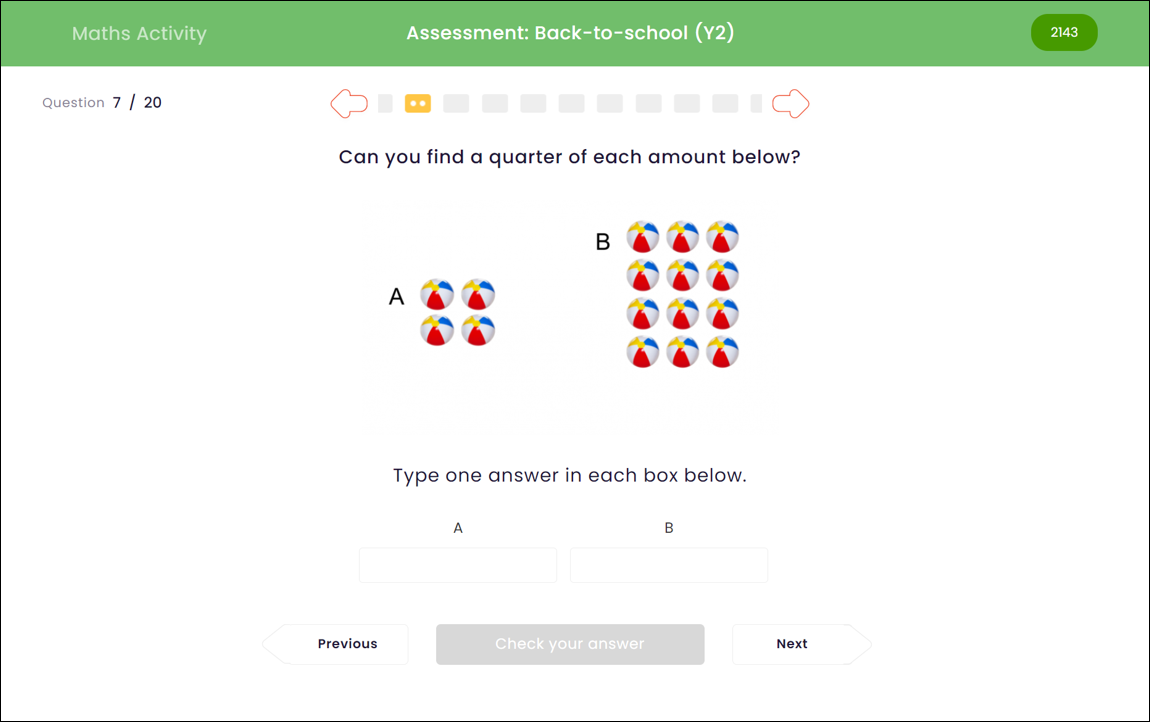 The year 2 maths question above is a multiple text labelled question allowing students to free-type their answer in each labelled box. Once a student has completed a question, if they are correct they will be notified and there is also the option to read the teacher's explanation if they choose.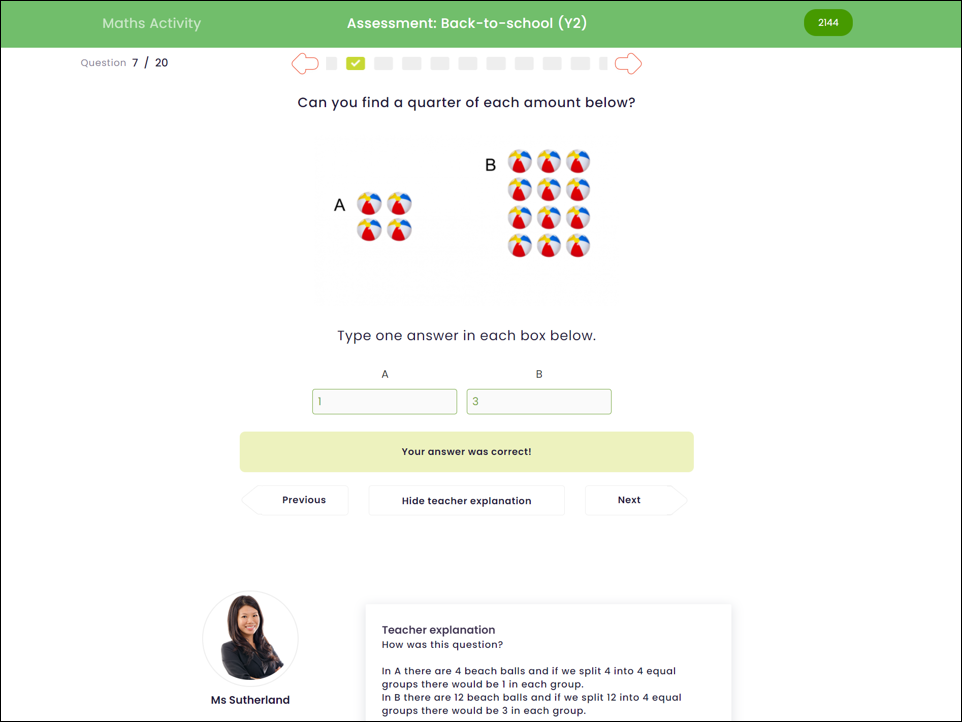 The GCSE maths question below uses a fill-in-the-gap question type and requires the student to input their answer within a maths sentence.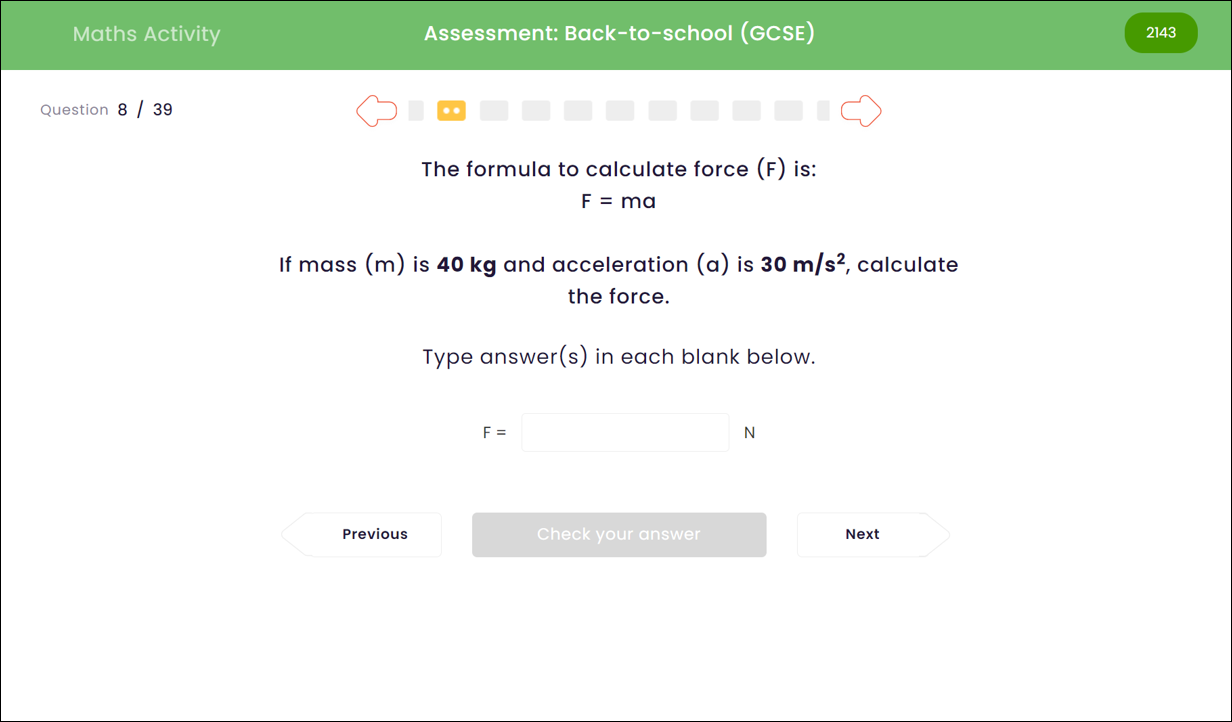 As you can see below, if a student is incorrect then they are notified immediately and the teacher's explanation appears to offer guidance. You can also see that the accessibility toolbar is available on the right-hand side of the screen for use at any point in the assessment.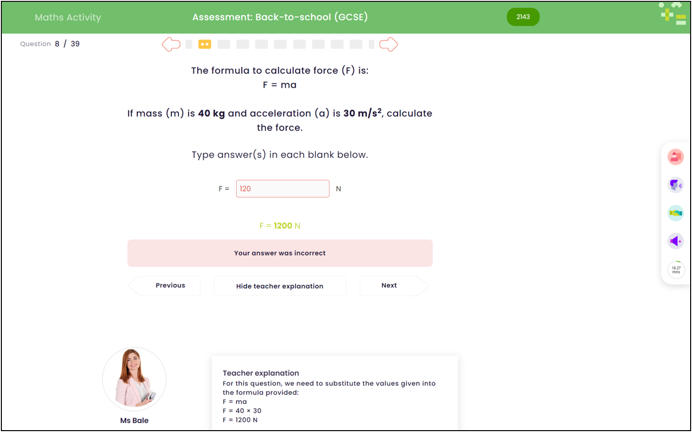 In the year 4 science example question below, you can see our radio question type in action. This is a multiple-choice answer option and requires the student to select a single appropriate response from a variety of options.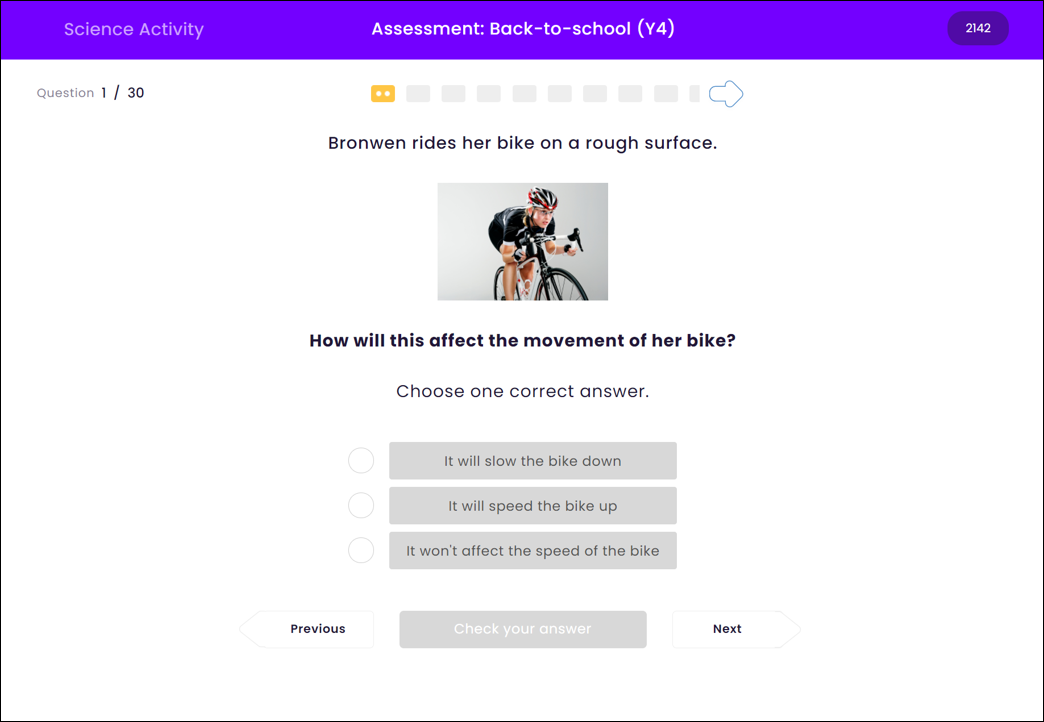 As with all questions in the EdPlace assessments, the feedback is immediate.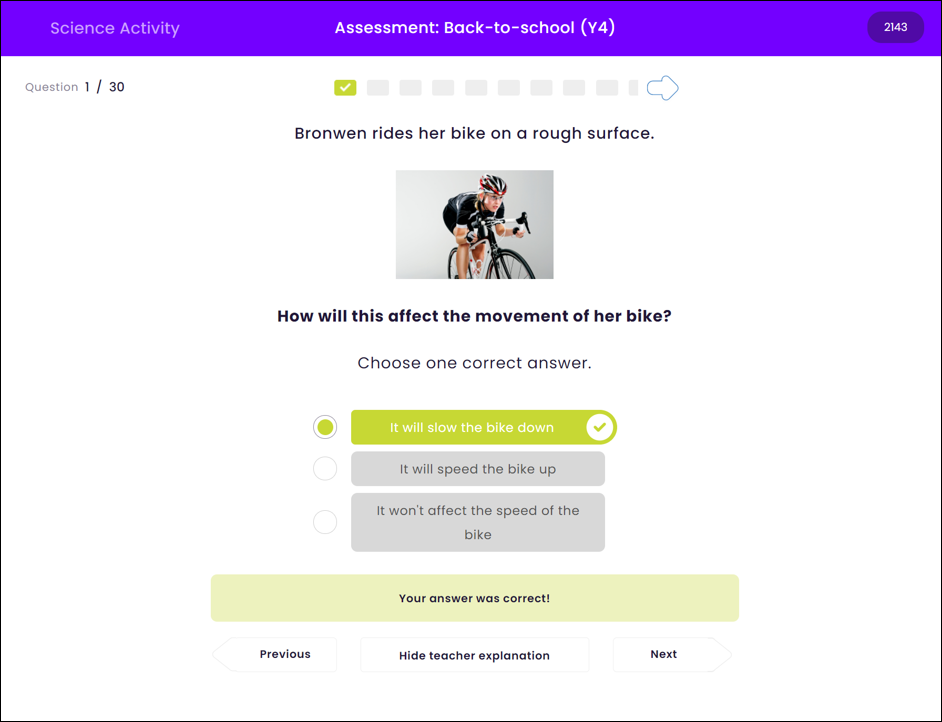 In some cases, particularly within English assessments, the question is based around an audio clip as is shown in the Year 4 English question below. The instruction to the students asks them to listen to the audio and this is done by simply clicking on the green play icon.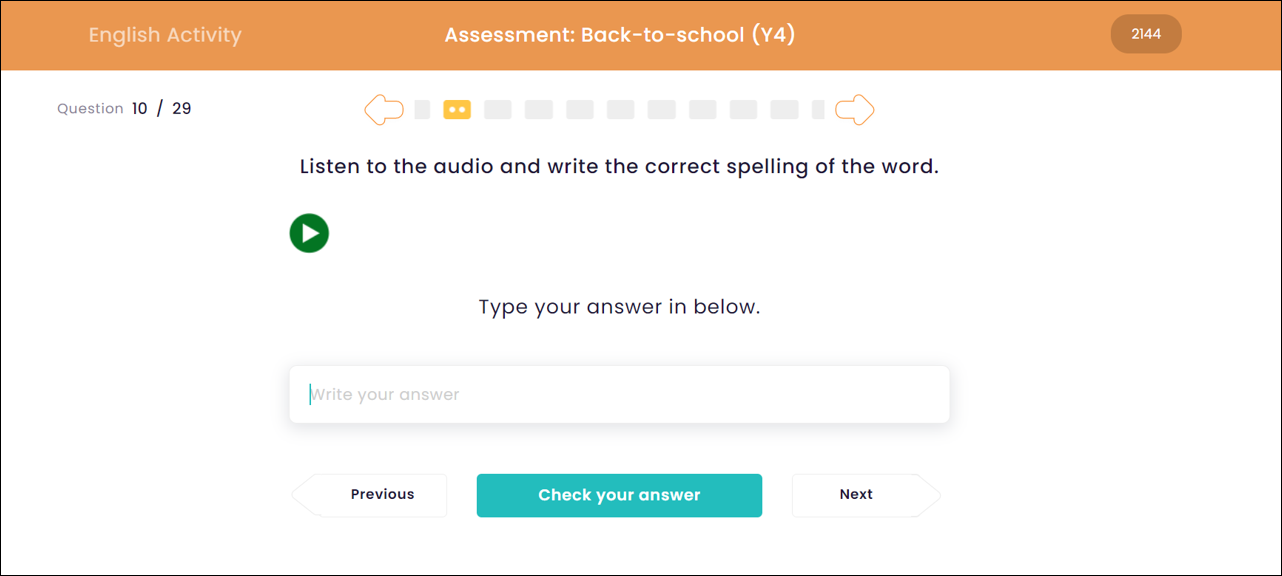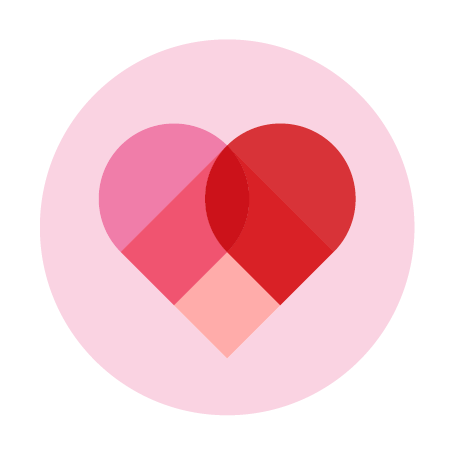 We hope this has given you an insight into what a student will see when completing an EdPlace assessment. Why not give an assessment a go yourself?
Remember to ask your NTP lead for login details to your sample assessment account.
We hope this article is helpful but please do not hesitate to get in contact if you have any further questions or need any support. To contact our friendly Customer Support Team, drop us an email at help@edplace.com.