We know that seeing your skills and understanding grow when you use EdPlace is important, but nothing can beat a tangible reward for all your hard work that you can hold in your hands! We offer a rewards feature so that you can request (and hopefully, earn!) something that will really mean a lot to you and motivate you to learn more on EdPlace using exactly what you love.
Rewards will appear in your student dashboard on the website and apps to remind you what you can earn if you work hard and count down to a goal set by your parent, teacher or tutor:
Website: Apps: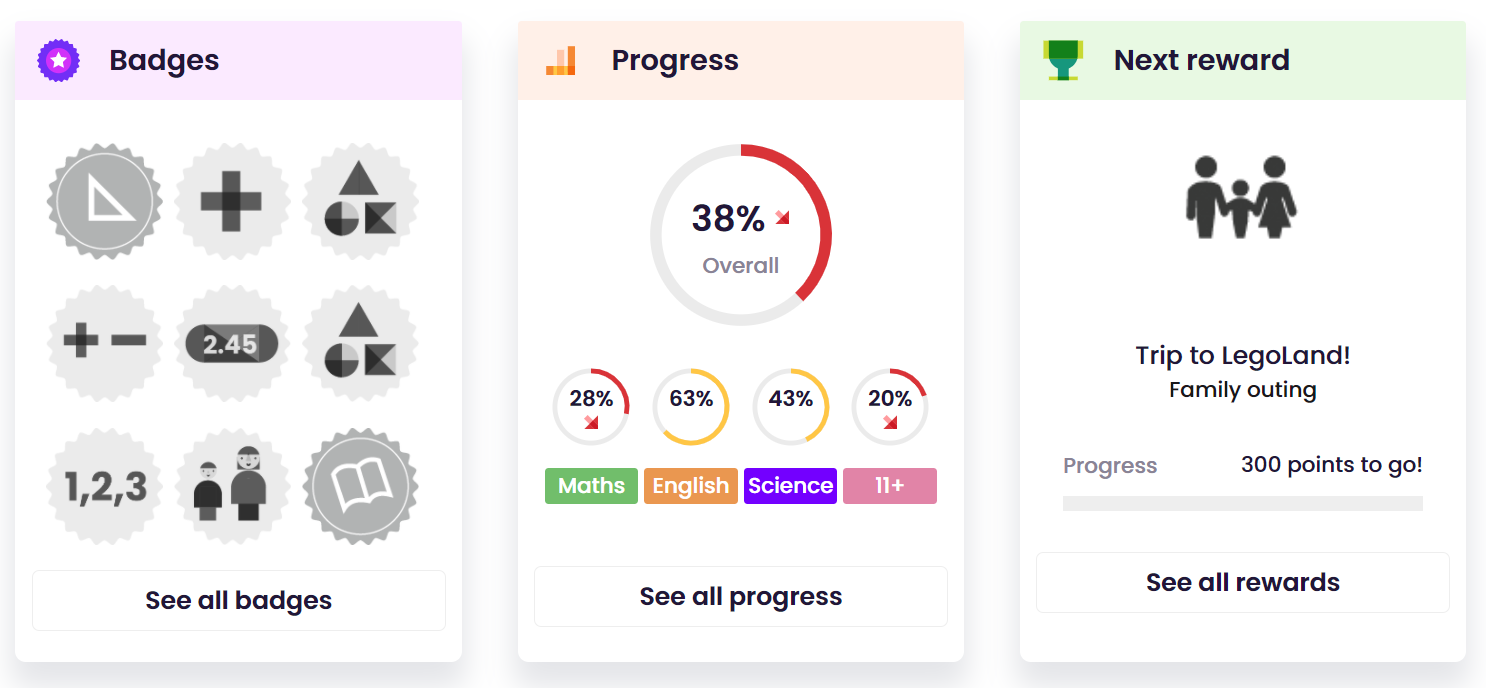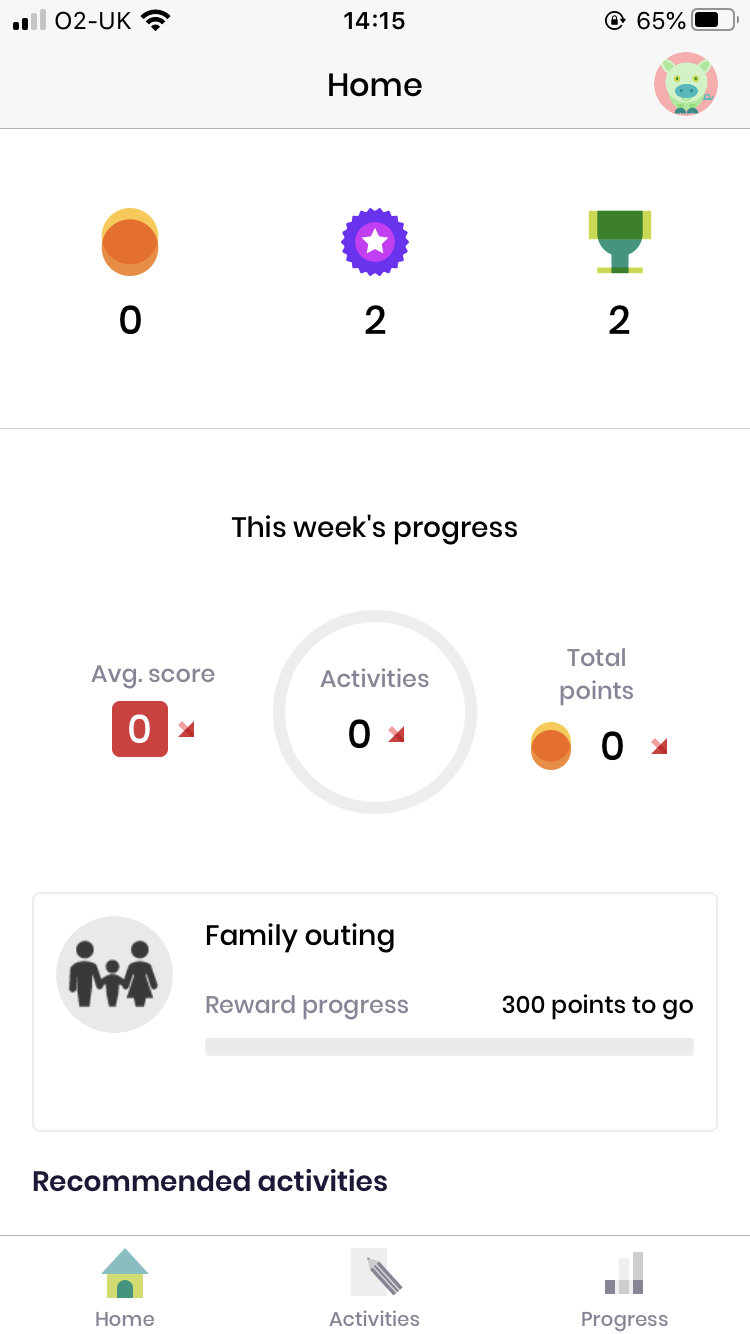 Every time you log in and complete an activity, you will earn points. These points will build towards the reward of your choice. Your progress towards your reward will be clearly shown with a coloured bar on your personal countdown tracker. To find out more about how points are earnt on EdPlace, please click here.
Firstly, log in to your student account and click on the 'Rewards' tab in the left-hand menu of your dashboard. Here, you will see your current and past rewards: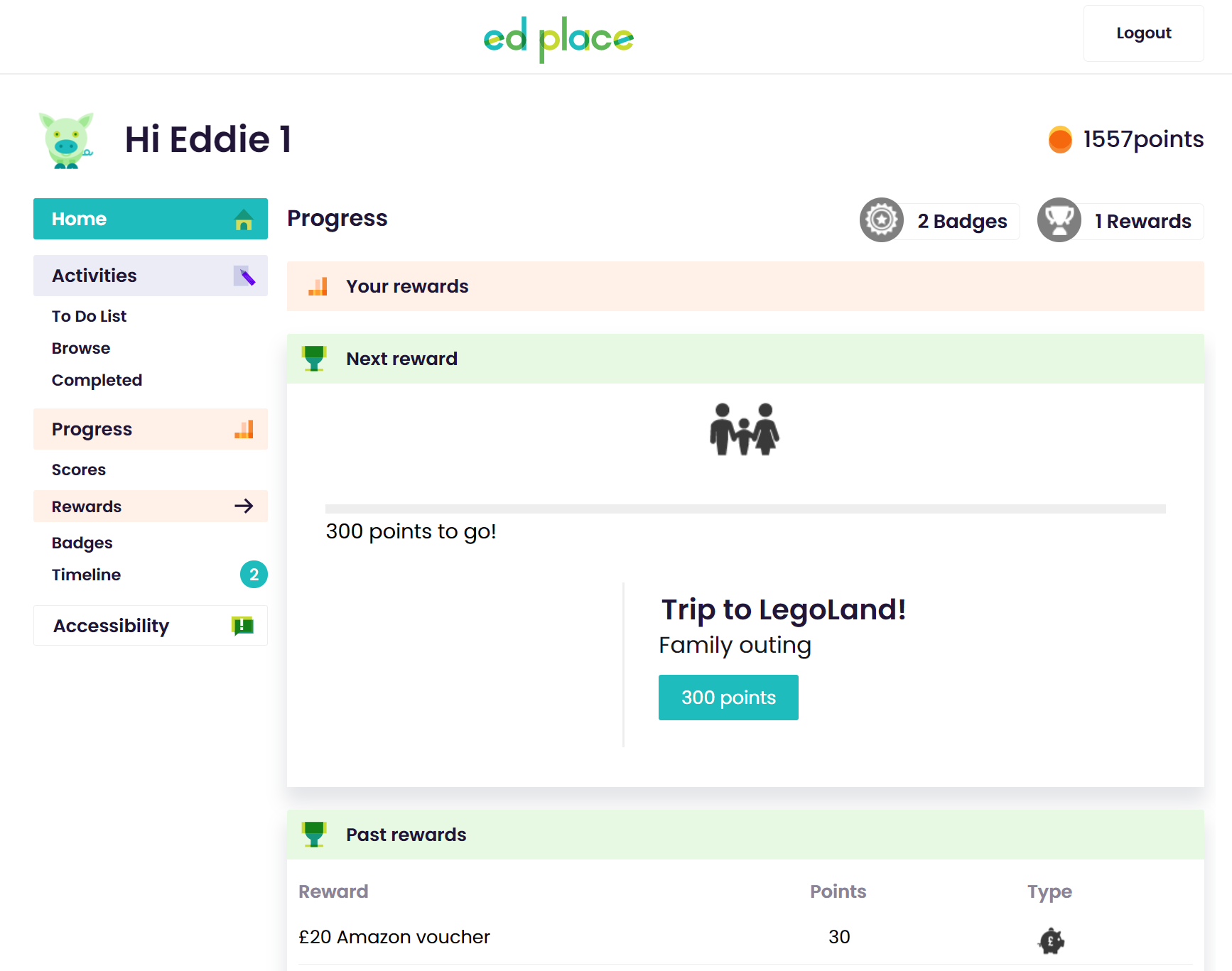 If you do not currently have a reward set, you can request one here by clicking on 'Request a reward':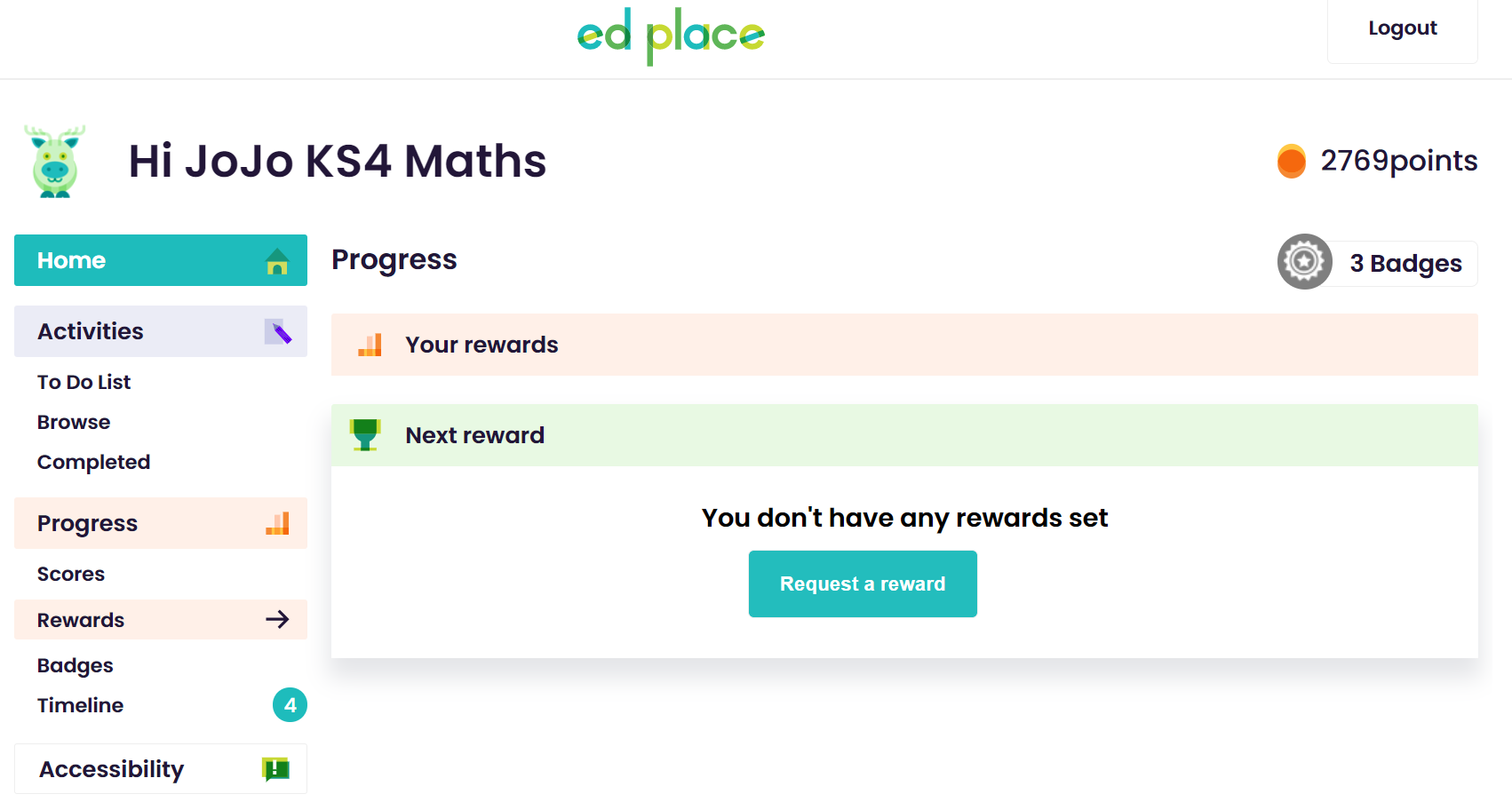 Please note, you can only 'Request a reward' through your account on the EdPlace website, so be sure to log in here if you want to do this.
Your parent, teacher or tutor will now be notified in their account that you have requested a reward. Before they talk to you about this, have a think about what you would like to work towards. This can be whatever will motivate you to do your best work, such as "Trip to the cinema", "Half an hour on Xbox", etc. You can also choose whether to keep the reward small and easy to achieve or to go for something larger, which will take more time to earn.
Your parent, teacher or tutor will need to select a points goal for you to work towards. Remember, each correct answer on EdPlace earns at least 1 point. (Note, the number of points they choose relates to the points that you will need to earn from now on. For example, if you already have 50 points and the reward is set for 100 points, you will reach the reward when you have earned 150 points in total.)
We believe that motivated students can achieve anything, so why not add a little extra spark to your learning by requesting a reward? If you have any further questions about rewards or need any help at all, please contact our friendly Customer Support Team via email at help@edplace.com.