We hope that EdPlace's smart recommendation system will provide your child with activities that are a great fit for their needs, helping them to improve in skills and confidence. If you would like to learn more about our recommendation system and how it works, please click here.
In some scenarios and on some occasions, we know that parents will have a better idea than our system and assessments of what their child needs to work on, which is why we provide the option to assign work on an individual activity or wider topic basis. Sometimes, this insight may come from your child themself, which is why we have an option to 'Self assign', which you can opt to turn ON or OFF for your child. (To learn more about this feature, please click here.)
When your child comes home from school with some tricky homework or their teacher tells you something they need to work on at a parents' evening, we want you to have the tools at your fingertips for EdPlace to help!
Once you are logged in to your parent account, you can review all available EdPlace activities under the 'Browse and assign' tab of our website or 'Browse' button on our apps:
Website: Apps: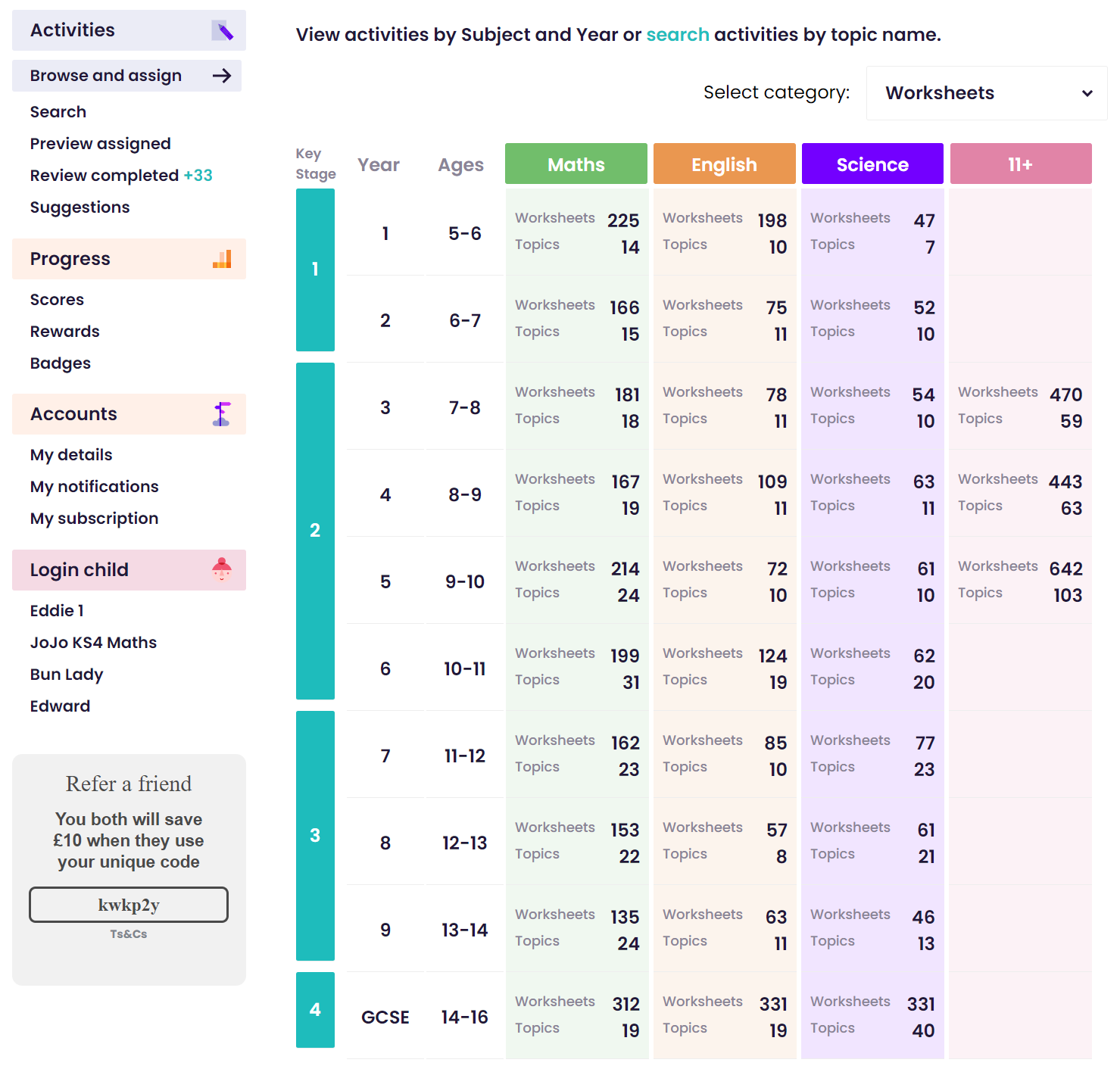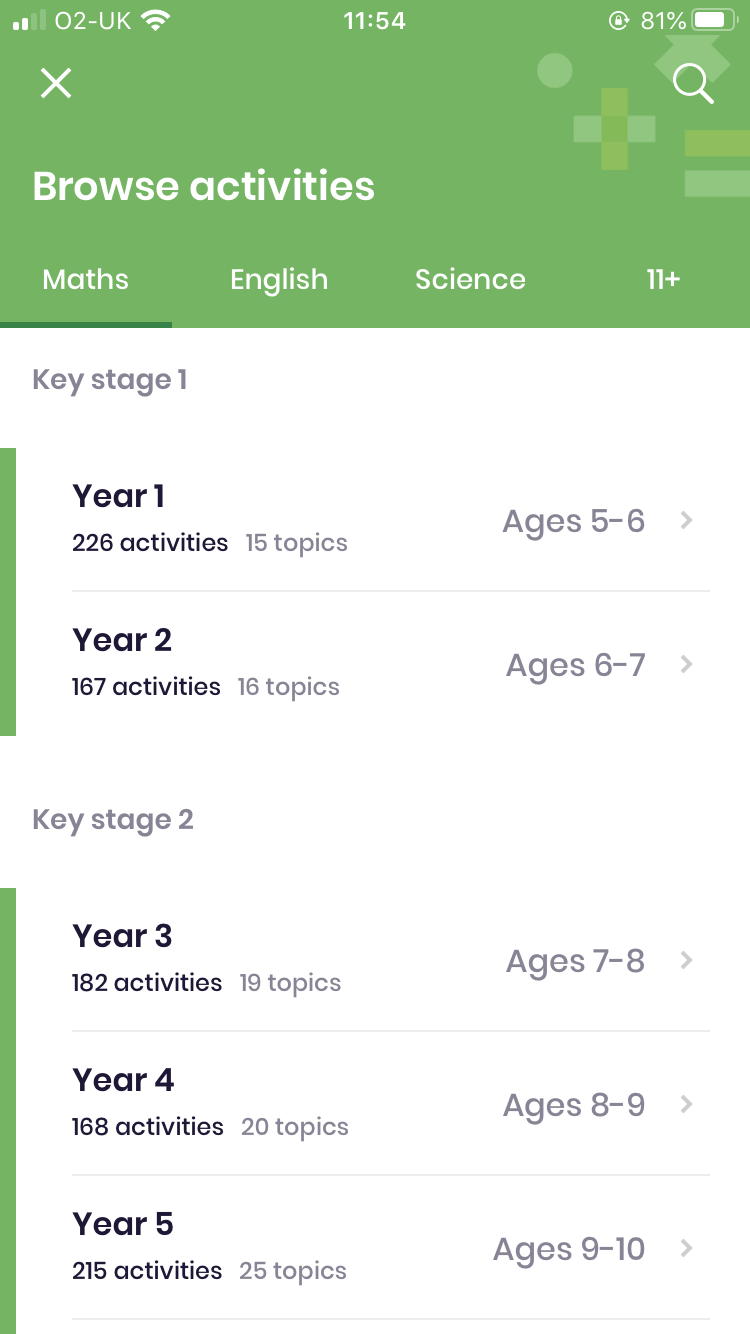 After clicking on a particular year group and subject, you will be redirected to a view with multiple tabs or toggles:
Website: Apps: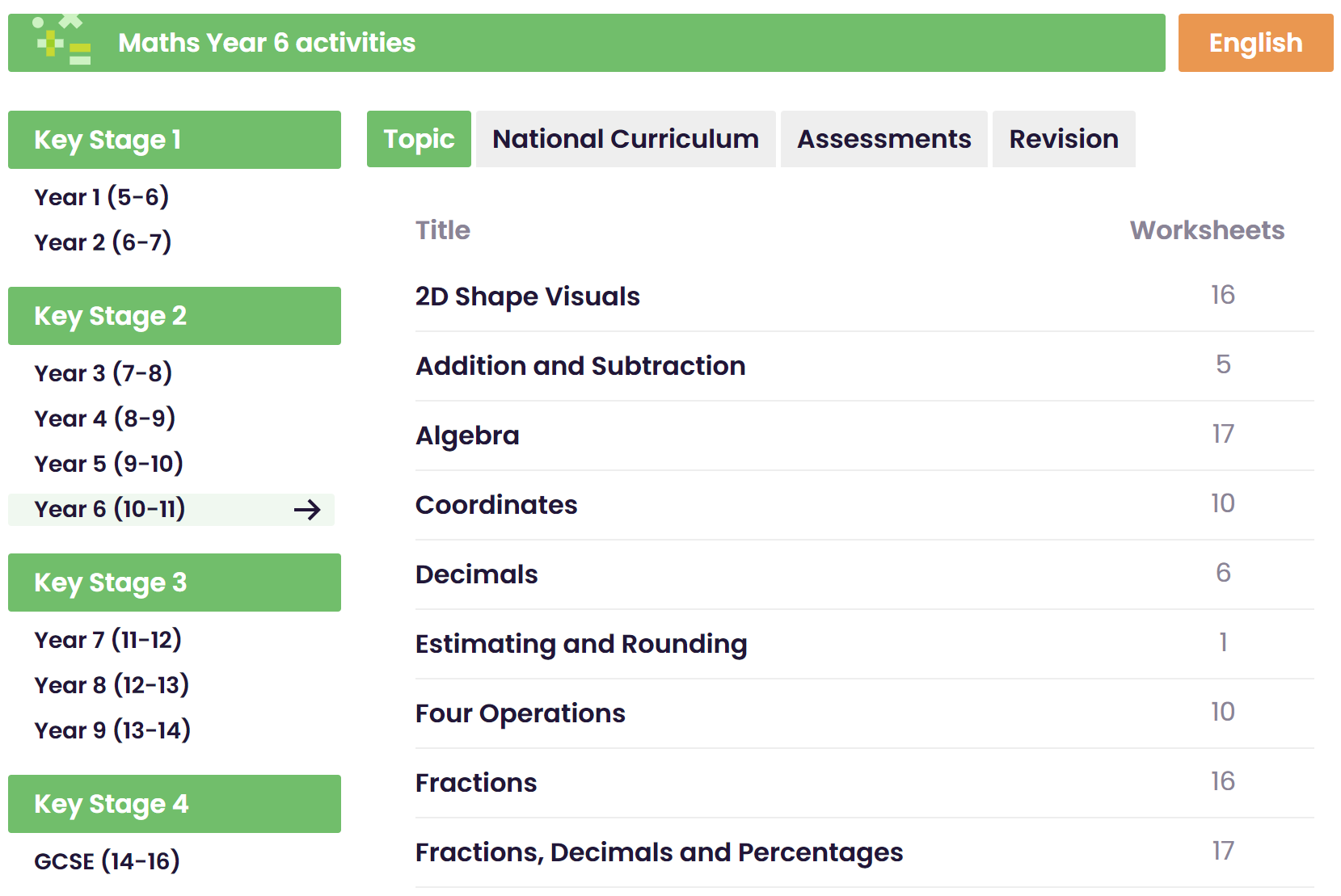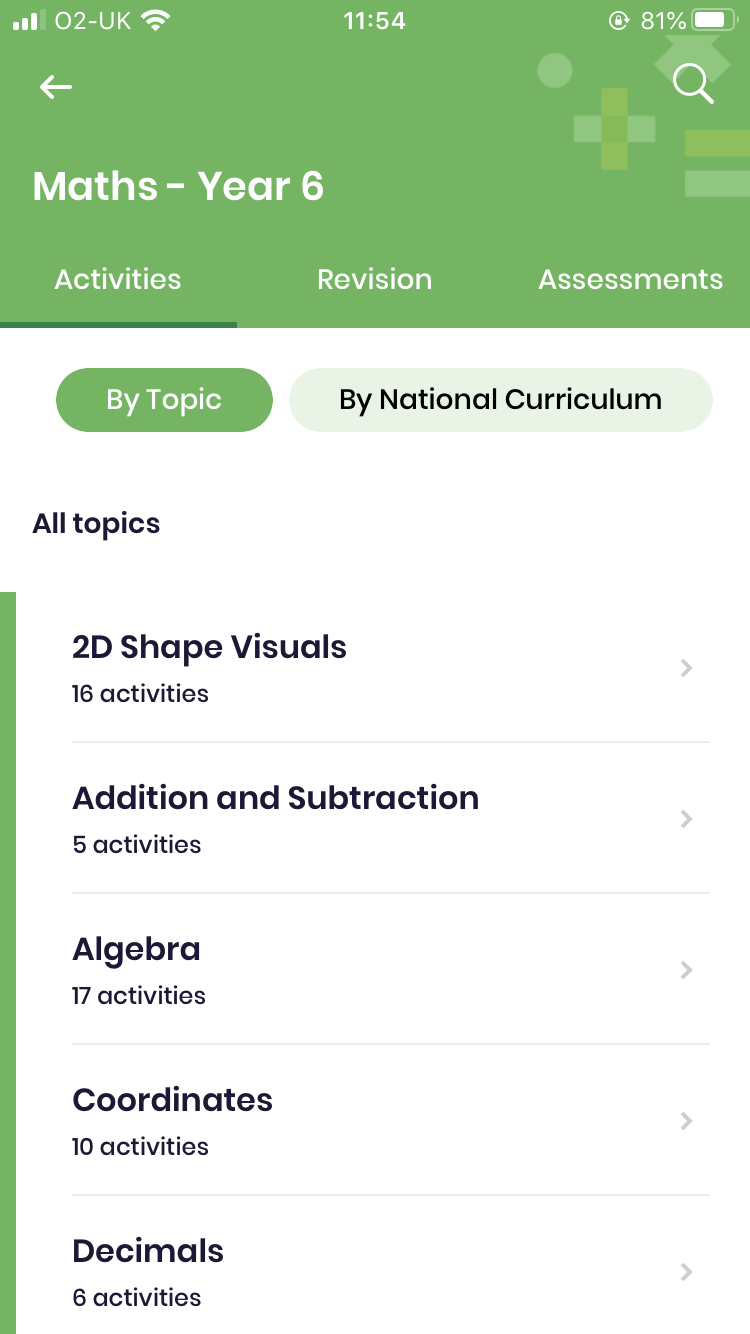 If you choose to browse 'By Topic', these terms are designed to be parent-friendly and easy to understand. Flipping to the 'By National Curriculum' view will sort and present the same activities by the National Curriculum statutory requirements, as defined by the Department for Education and UK government.
'Revision' and 'Assessment' activities will be presented in the final two tabs and may be particularly relevant for your child at some points in their school year or in particular years. To learn more about these types of activities, please click here.
If you cannot find what you are looking for by 'Browsing' on this topic level, you can dive deeper and 'Search' for individual activities that may be a good fit to practise more specific skills. Please note, the 'Search' option is only available in the parent account on our website.
To access, click on the 'Search' tab in the left-hand menu of your parent dashboard, and you will be presented with this screen: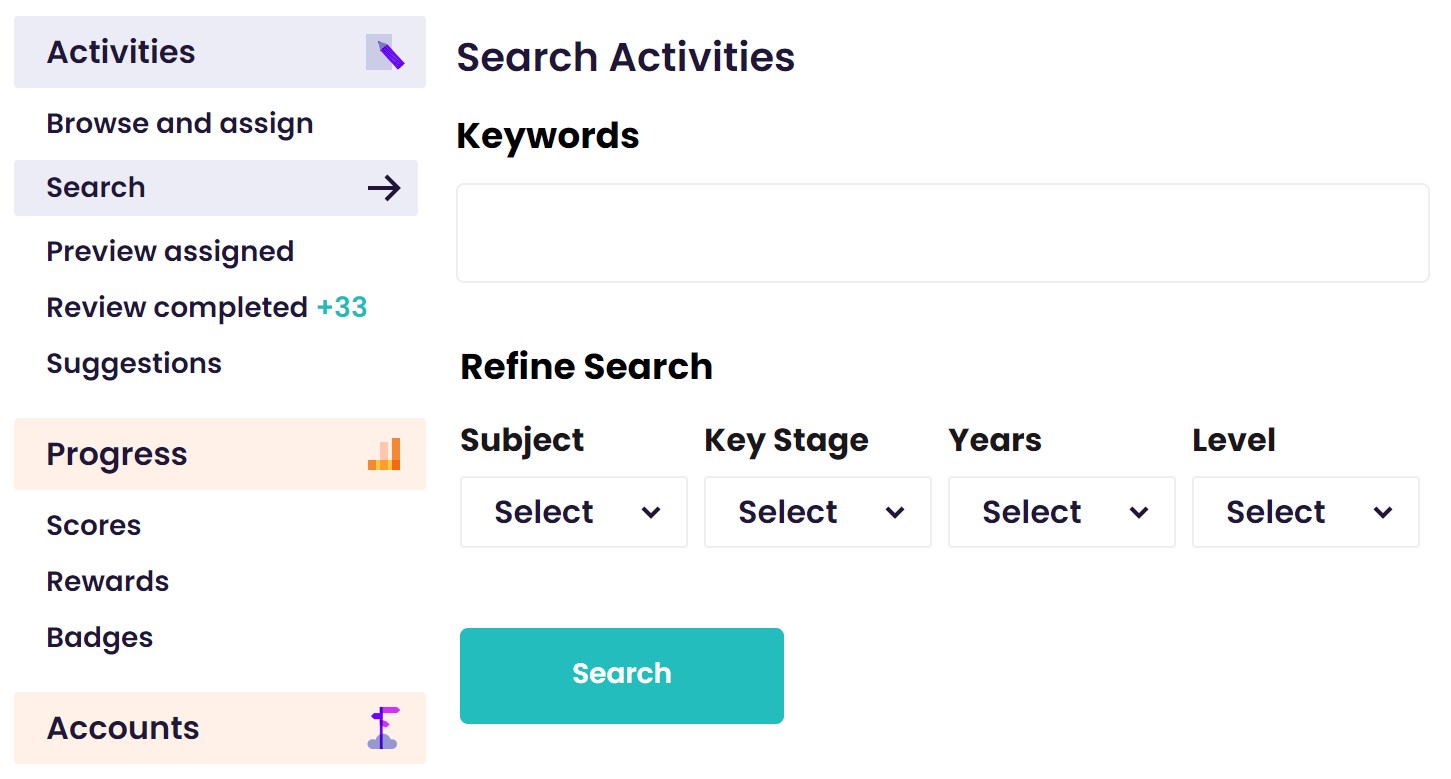 You can type any terms of your choice and a list of relevant activities, which contain this target word in their title, will be returned. We suggest that for the first search, it is best to keep this term broad and the filters blank so that you can see what results are returned initially.
For example, if I search for activities with the word 'fraction' in the title, 260 results are initially returned (see the first screenshot below). After this point, it will be helpful to filter by target subject, Key Stage, year and activity level to reduce the number of activities and increase the relevancy to 21 hyper-relevant activities (see the second screenshot):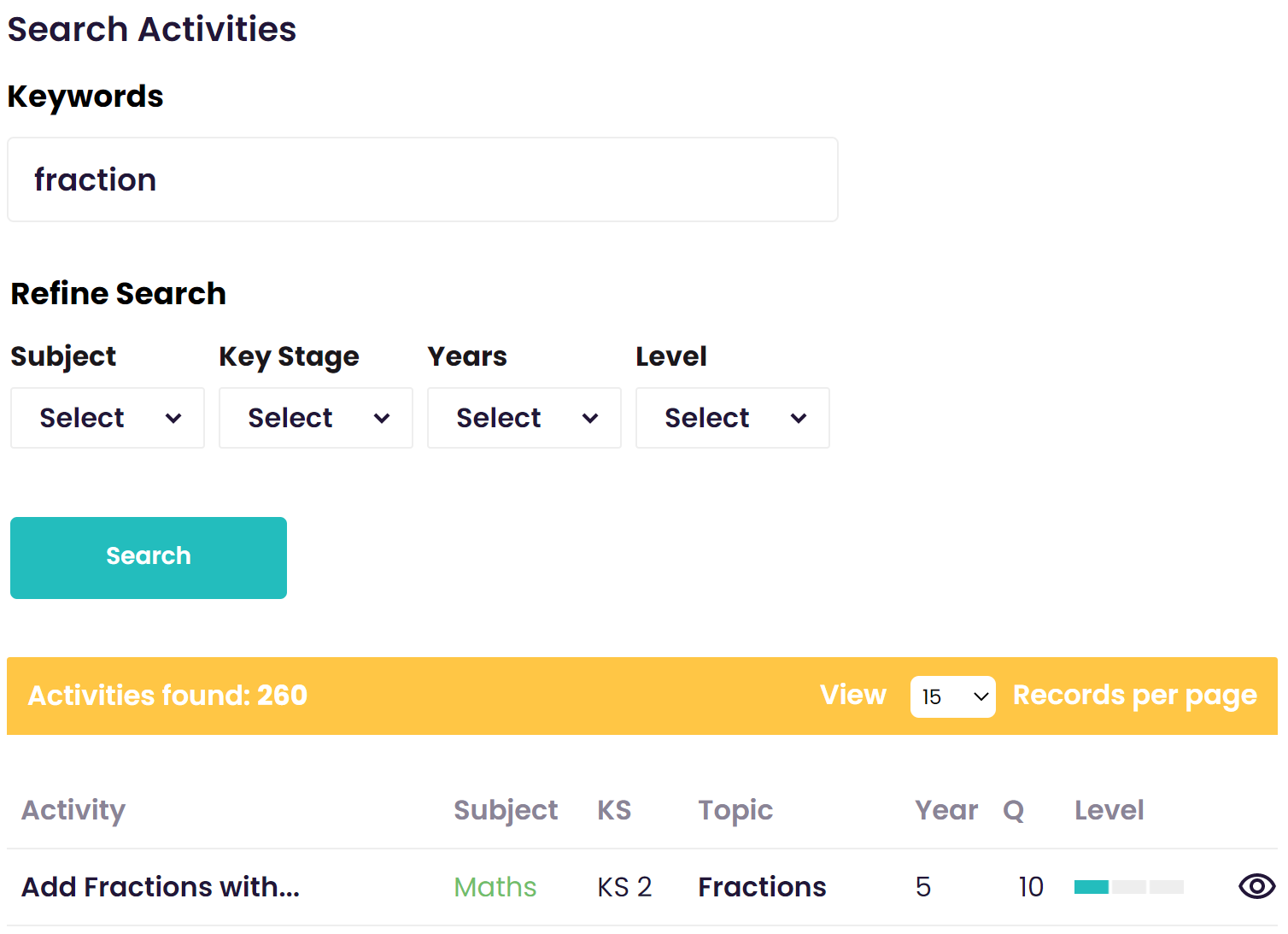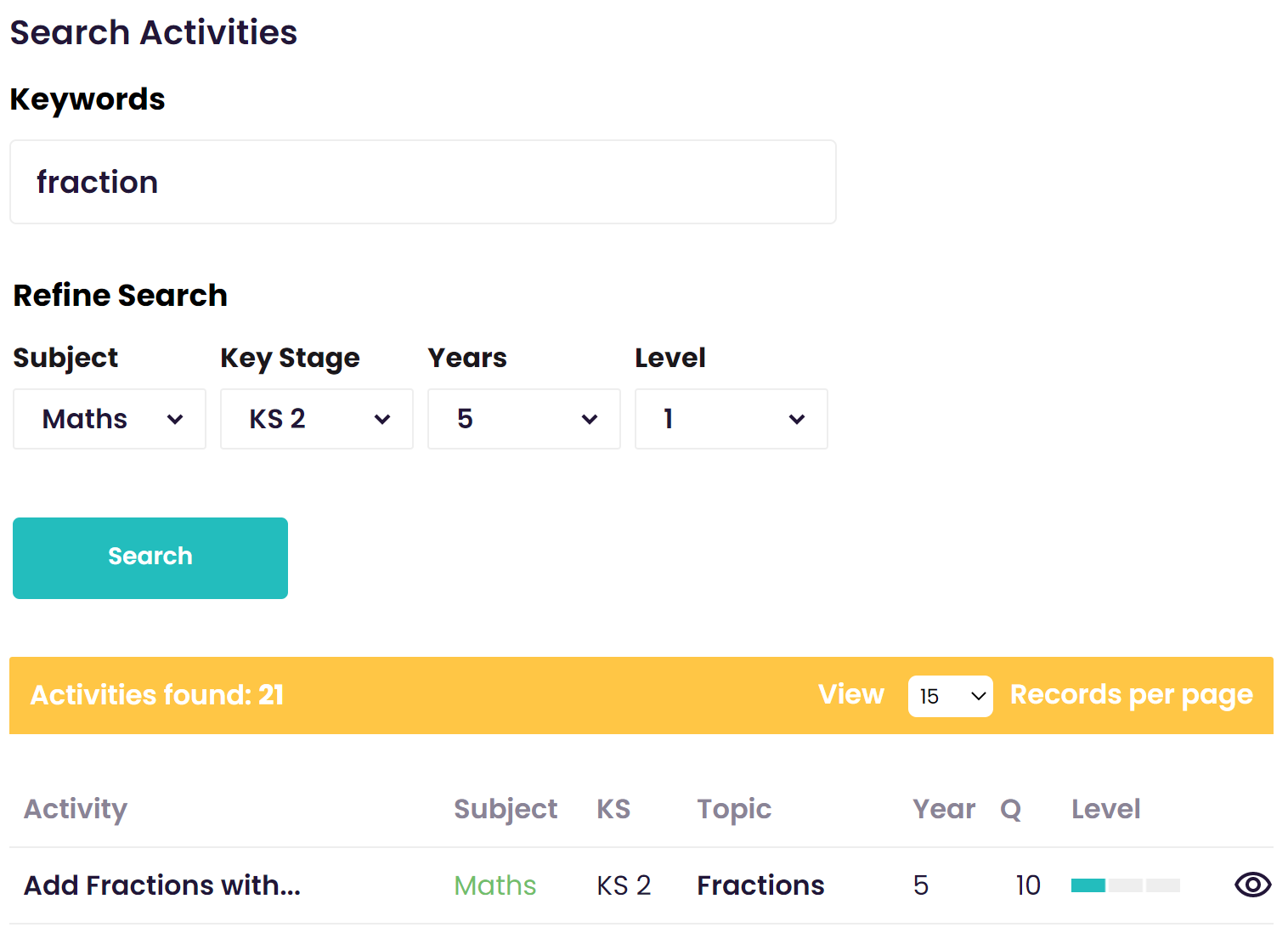 Depending on the search term, starting with a very specific word and filters on may mean that no results are returned. Also, it can be tricky to know exactly when your child will encounter a skill in their education journey. You may think it is a recent skill from their current school year, but they could in fact be revising a skill from a previous year or trying an advanced skill from their next school year.
When you see an activity that could hit the mark, you can preview it by clicking on the 'eye' icon on the right-hand side of the page. You will then be able to read/watch the Introduction and preview the questions so that you can decide if you would like to assign this activity to your child.
A dark-blue border will be displayed at the top of the page so you can decide this is the right activity for your child. To learn more about the preview functionality, please click here. You can assign any activity to your child by simply clicking on the words 'Assign it now':

We hope that this article has given you all the help and advice you need to confidently locate all the activities to support your child on EdPlace. If you need any help with assigning work to your child, please click here to watch a video on this. If you have any further questions or need any other help, please contact our friendly Customer Support Team via email at help@edplace.com.