In your parent account, you'll notice that when you select an activity, you will see the following message displayed in the dark blue banner:

In the parent account, activities can be 'previewed' but they cannot be completed and scores will not be tracked. This is your account for assigning work and reviewing your child's progress, but your child should not try to complete work in this account - they have their own account to use for this.
We want to give you the opportunity to fully review the questions and support we provide so that you can decide if a given activity is a good fit for your child's needs. However, to complete activities and earn scores, please ensure that your child logs in to their own personal account.
(Please note, the only activities which do not have a preview available to review are our dynamic assessments. This is because the activities change each time a student attempts them, so any preview supplied would not be accurate. To learn more about this specific type of activity, please click here.)
Logging into a student account
There are two ways to access a student account:
1) Go to www.edplace.com/student on the web or choose 'Log in as student' on the apps. Your child will then need to enter the login details which you used when you created their account. If you have any difficulties remembering these details or wish to reset them, select 'My subscription' on your parent dashboard and scroll down to 'Child Accounts' where you can then 'Edit'.
2) You can also opt to 'Login child' directly from the left-hand menu of your parent account. Just select the child's name you wish to log in and you're away!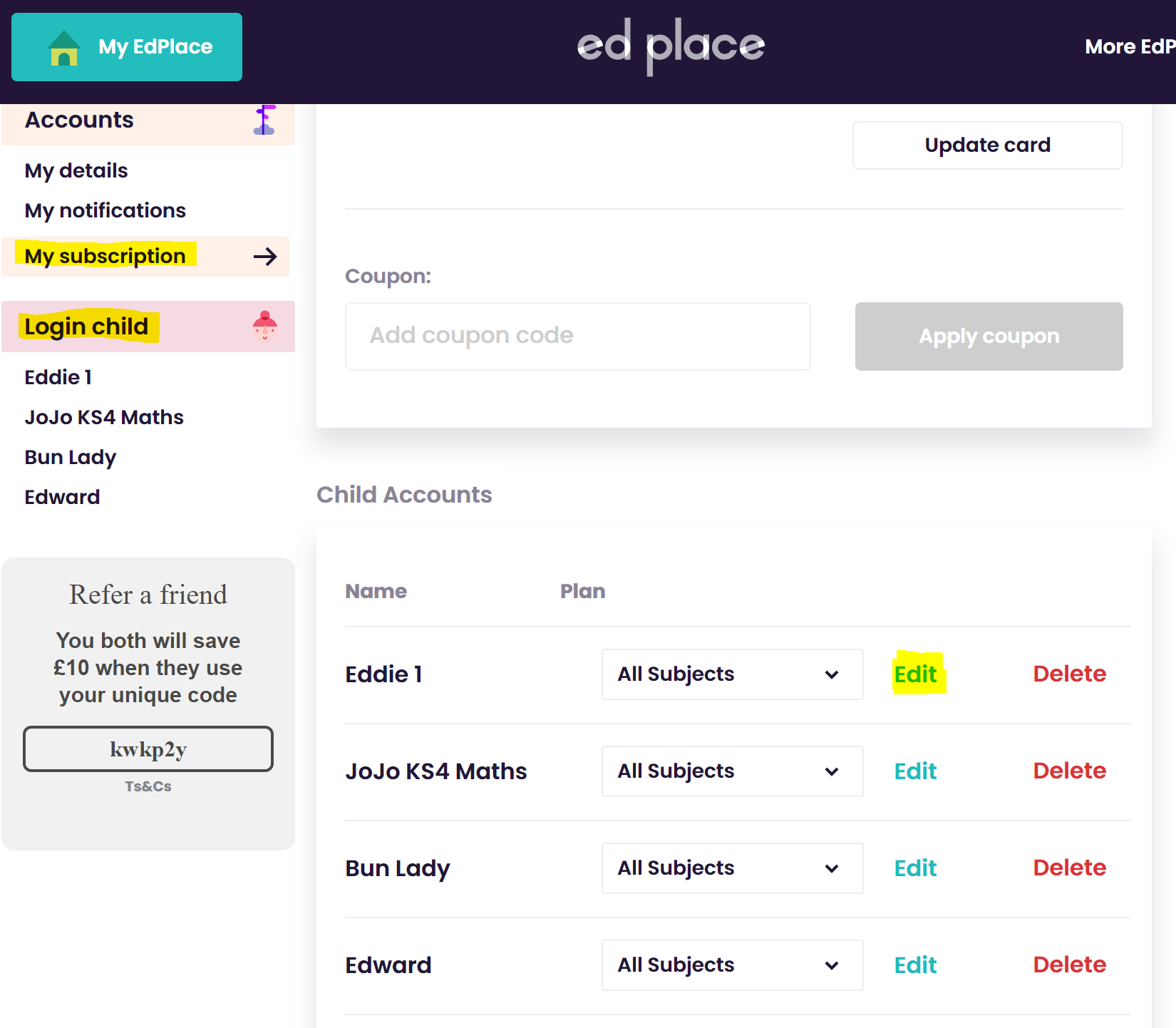 Hopefully, you are now confident with the difference between previewing an activity and completing it. You can review all your child's scores and answers within your parent account, plus continue to assign them work to complete too. To find out more about your parent account, please click here.
If you have any further questions or are experiencing any difficulties with your parent account, please email our friendly Customer Support Team at help@edplace.com. Happy learning!