Assessments are an essential part of our unique 'practice, assess, retest' learning methodology as they can have a huge impact on your child's ability to make progress and help maximise their learning time. They're designed to be easy-to-use, informal activities that are automatically marked and cover the full range of National Curriculum topics for each subject and year group. As with all EdPlace resources, they're written by fully qualified teachers who are used to putting students through their paces, so you can be confident that they will offer an accurate picture of your child's current level of understanding and ability.
We currently offer 6 different types of dynamic assessments at EdPlace:
Catch-Up Assessments

Combined Subject Assessments

Termly Benchmark Assessments

Milestone Assessments

Topic Assessments

11+ Assessments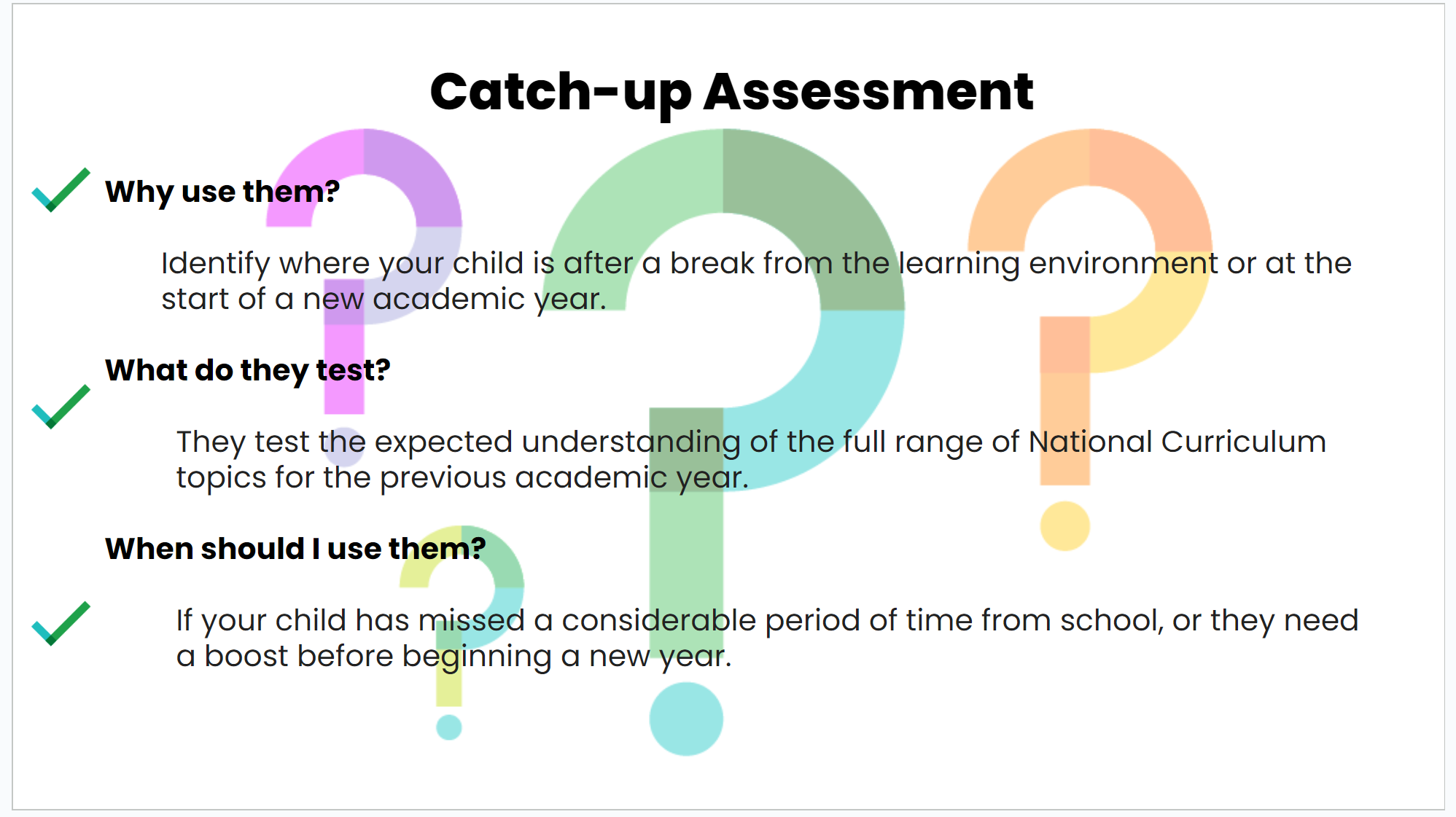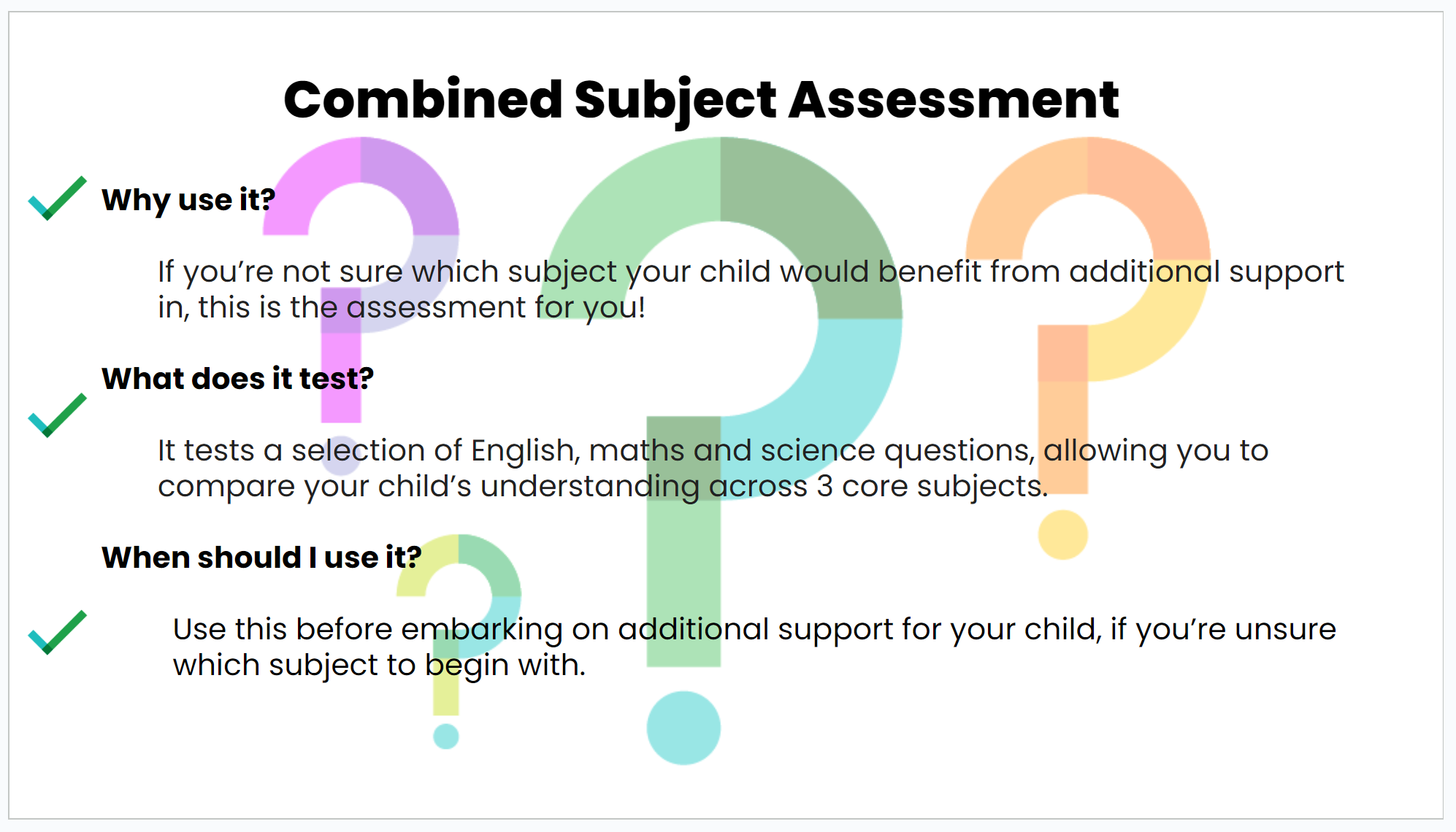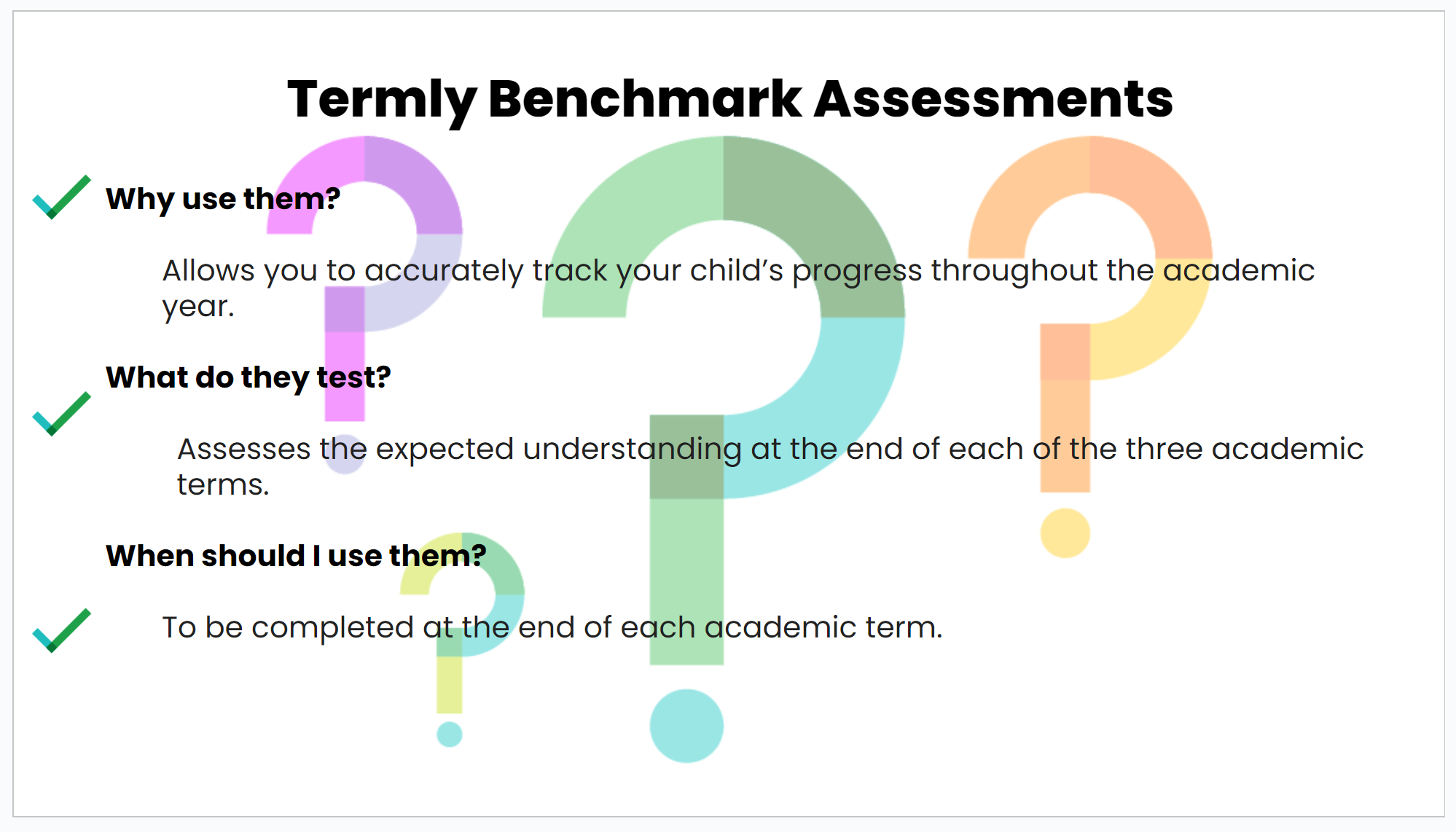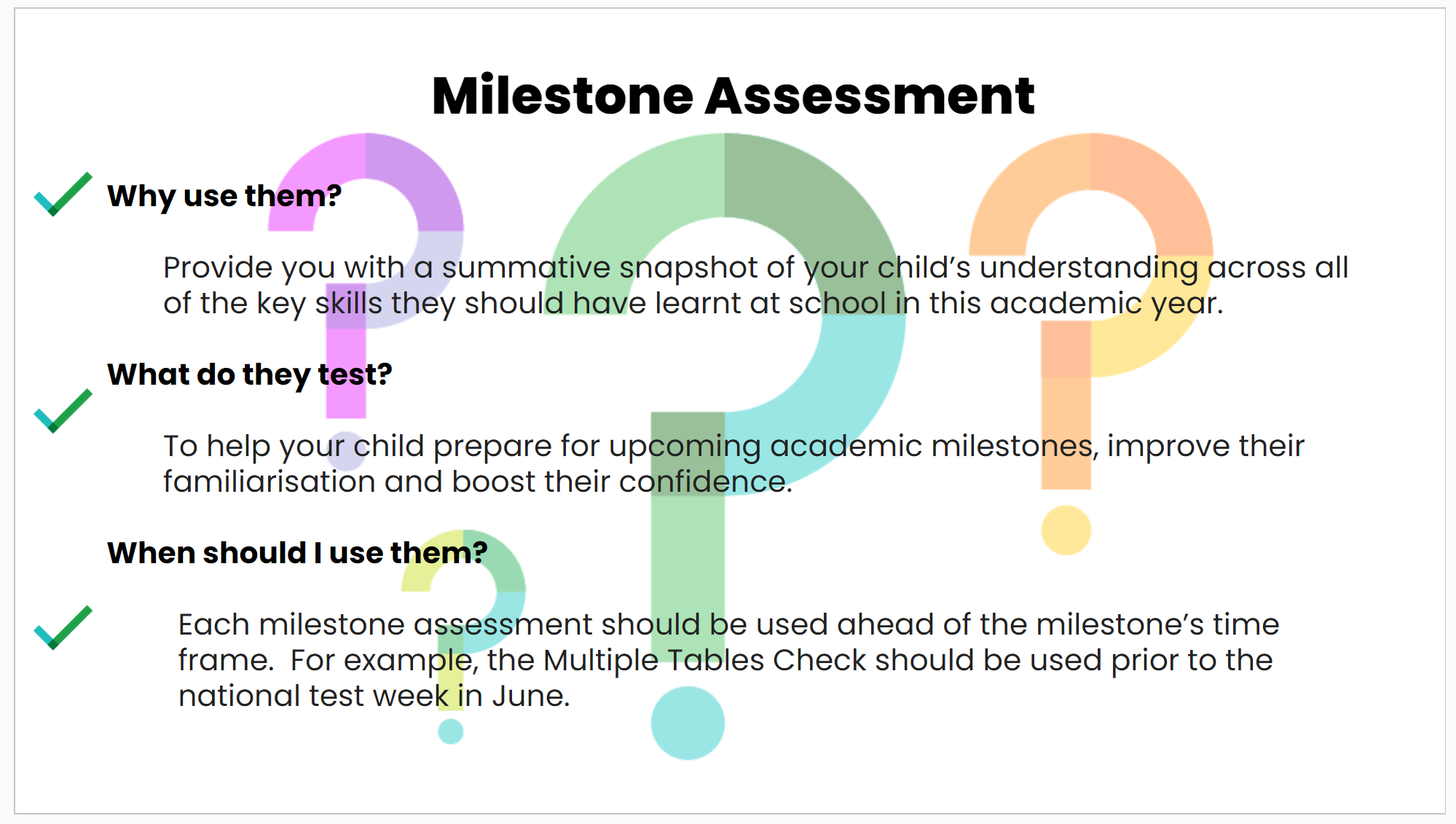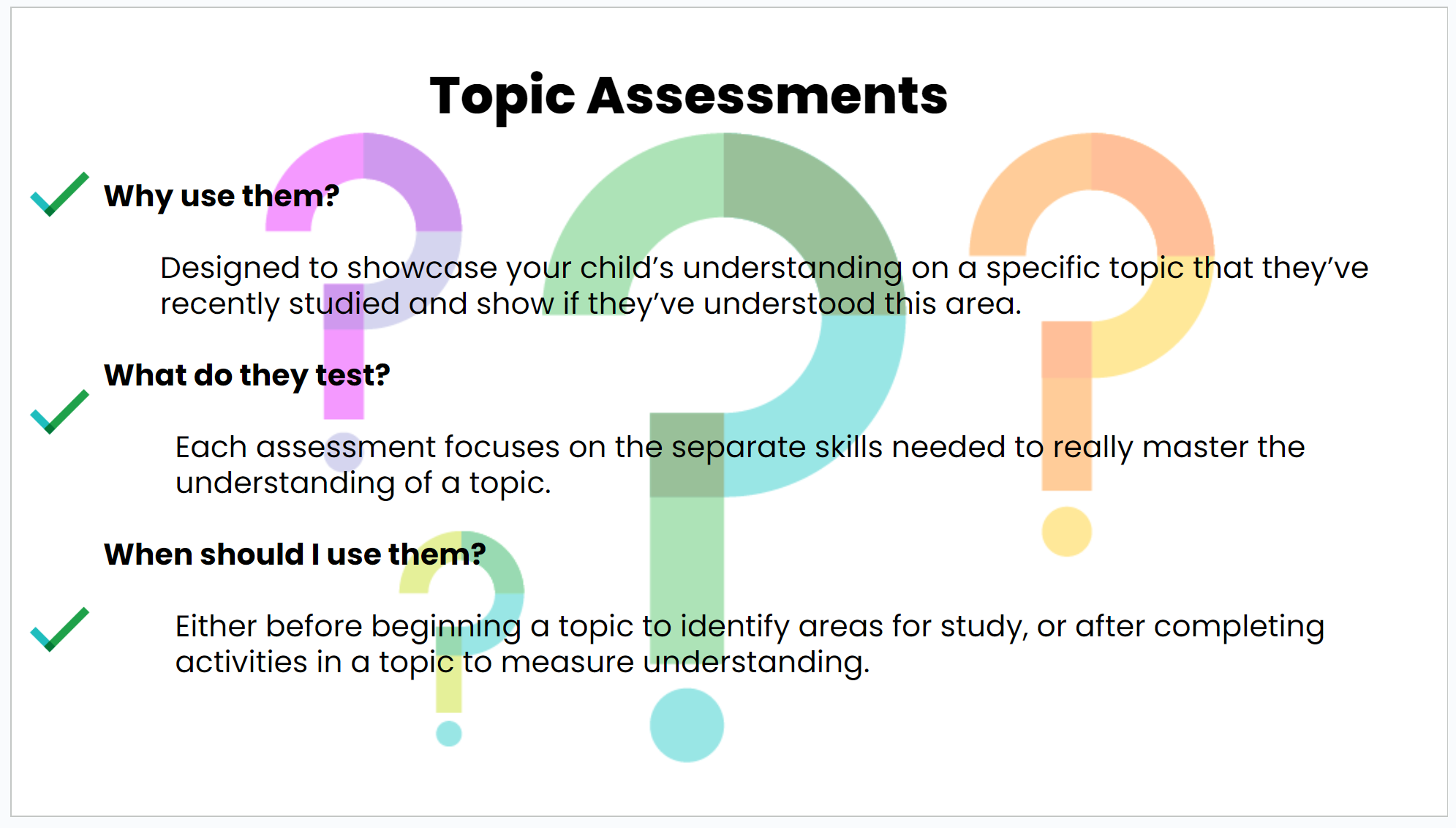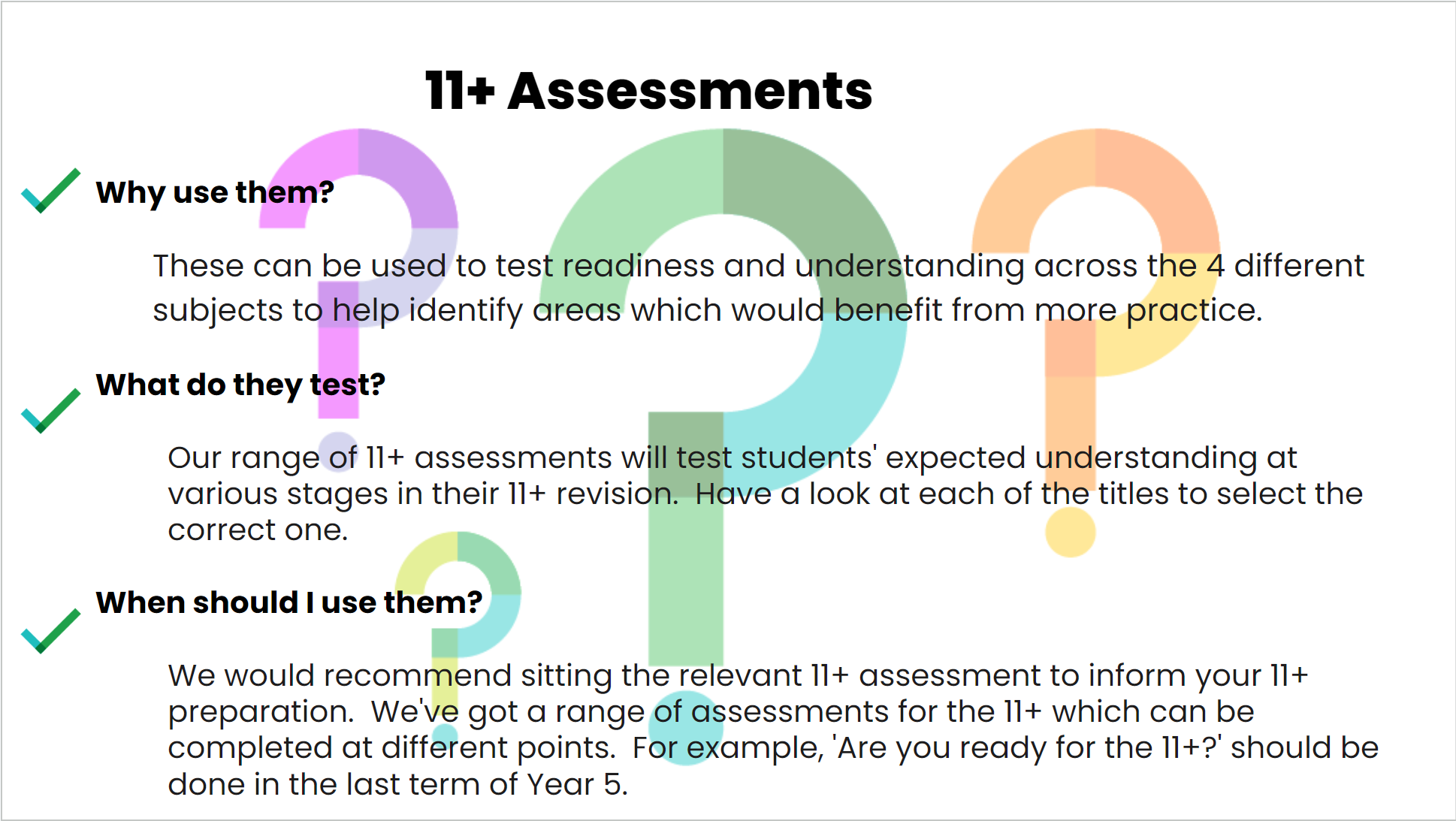 Please note, only the Combined Subject Assessment is currently available to free account users; for our other assessments these can be accessed through a paid EdPlace subscription. To learn more about our different subscriptions, please click here.
We hope that this information will enable you to choose the right assessment at the right time to support your child's learning journey with EdPlace. Over time, we will continue to add to and expand this range, so please check back for updates when new assessments are released. If you need any further help with this or have any questions or suggestions, please contact our friendly Customer Support Team via email at help@edplace.com. We're here to help you get the most out of using EdPlace!