We know that life can be busy and finding time to check in with your child's learning at the right times could be tough, so we want to support you in doing this and make your life as easy as possible!
Firstly, log in to your parent account on our website at www.edplace.com/parent, (please note, this option is not visible to view or amend within our apps).
Within your parent dashboard, you will see a 'My notifications' tab, where you can turn ON or OFF email notifications for all key activities related to your child's progress: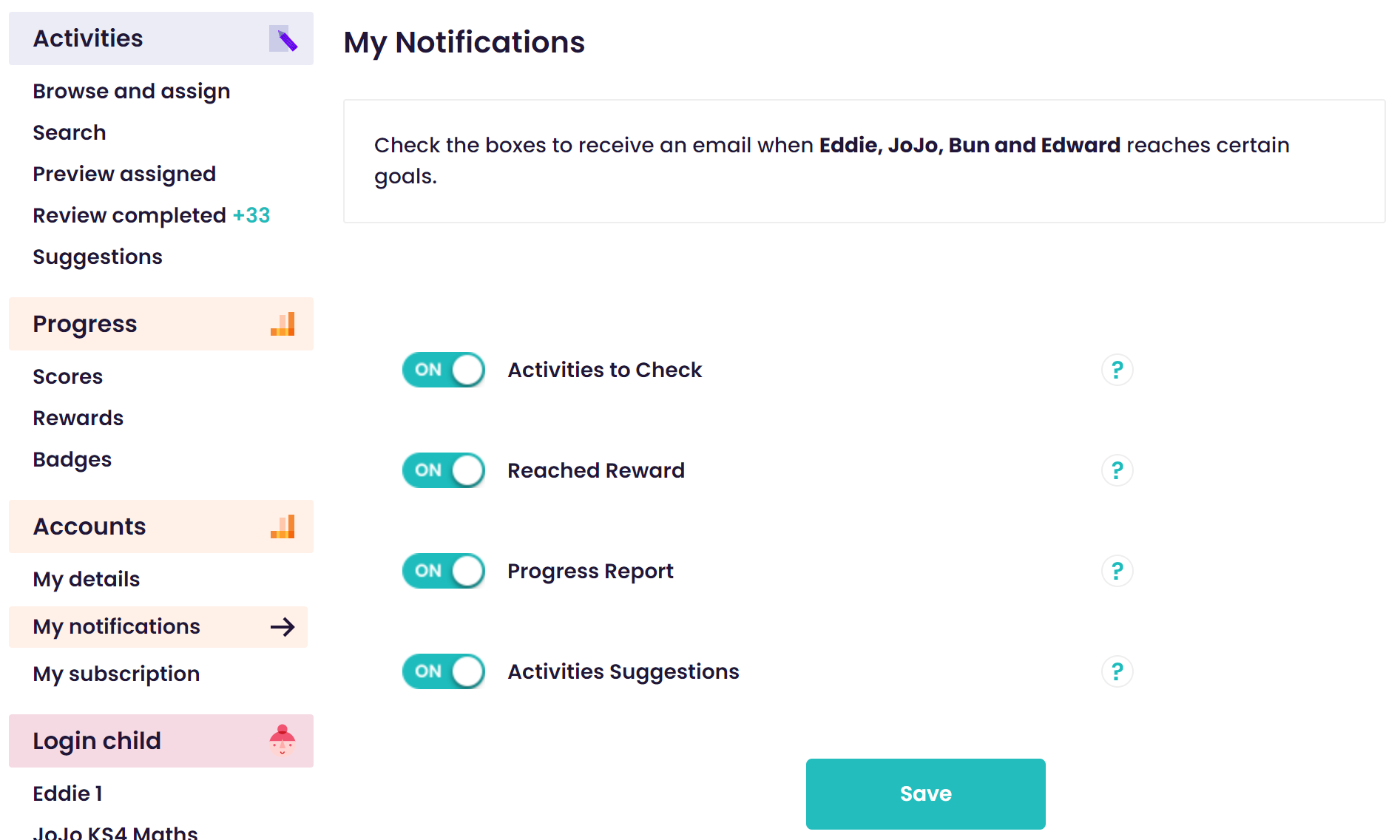 If you have any of these options turned ON, an email will be automatically sent to your registered email address when a notification is triggered.
Please note, if you have more than one child linked to your parent account, you can only turn these email notifications ON or OFF for all students linked to your accounts, not on an individual basis.
You have the option to receive an automatic email to inform you about the following occurrences:
We have chosen these occurrences to generate a notification as we believe that these are moments that can really add value to your child's learning experience on EdPlace. Perhaps they need some work to be marked so that they can move forwards with confidence, or a new reward could be set so that they stay motivated to learn. Also, it's always fantastic for them to hear a big "Well done!" when they have achieved something significant.
We hope that our automatic notification and email systems will make using EdPlace to support your child an absolute breeze, by bringing to your attention key moments where your support can make a real difference in their learning. If you have any more questions about how our notifications work or about your account in general, please contact our friendly Customer Support Team via email at help@edplace.com.