We understand that as parents, helping to prepare your child for future tests is key.
The EdPlace Phonics Screening Test has been created by EdPlace Teachers to support children to practice their reading skills as they lead up to the official phonics screening check in the summer term of Year One.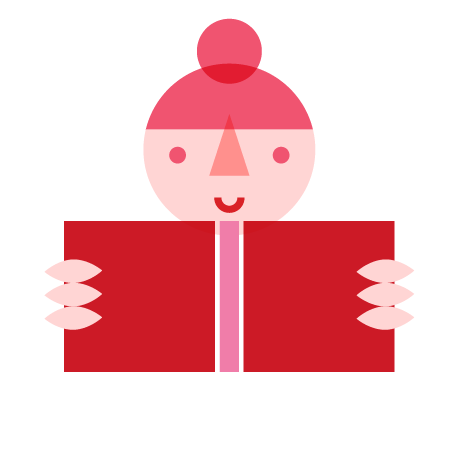 What do we cover at EdPlace?
We love to help students to build confidence so our test matches what children will see in the real screener. This check contains 40 words, 20 'real', recognisable words and 20 'alien', nonsense words. The alien words are imitation words that have no meaning and will be unfamiliar to children. To make sense of these words, they'll need to use their phonic skills to decode the words and read them out loud.
The check covers a range of phonic skills that children will have covered by this point in Year One:
Single letters - e.g.

a, b, c, d, e, f

Consonant diagraphs - e.g.

ch, ck, ff

Frequent vowel diagraphs - e.g.

ar, ee, oi

Additional consonant diagraphs - e.g.

ph, wh

Less frequent vowel diagraphs - e.g.

ai, au, ay, aw

Trigraphs - e.g.

igh, air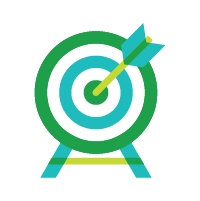 When should my child complete the EdPlace Phonics Screening Test?
We recommend that your child completes the EdPlace Phonics Screening Test in the months leading up to the summer term of Year One. This will give them time to get used to practise, while also helping you to have an understanding of the phonics skills your child would benefit from more support with.

What is needed to take the test?
To complete the test, you'll need to have the following things:
A quiet place and access to EdPlace.

Roughly ten minutes to complete the test.

A tablet or computer which has a large enough screen for the student to easily read the words.

A voice recording device, to record and use for marking later on (optional).
Once you have everything set up you're ready to start!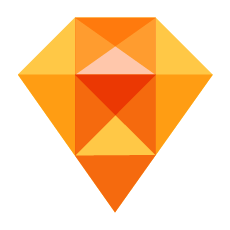 When completing the activity the child needs to sound out the words using their phonics skills and then blend the sounds together to read the full word out loud. If you feel that the pronunciation is correct then you can move onto the next word. If the word is incorrect, select the 'incorrect' button. This is how the system marks the student as the test is taking place.
If you want to mark your child's work on your own after they have finished the test, you should ensure you've recorded your child's pronunciation. You can then return to the activity (leave it open) and then return to the first question when you're ready.
If you're not sure on the correct pronunciation at any point click on the white triangle inside the green circle, to hear one of our little EdPlacers say the word.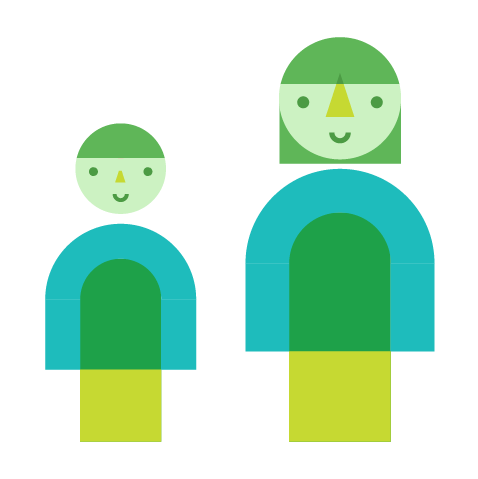 How do I know what my child should focus on after the EdPlace Phonics Screening Test?
Once your child has completed the test, a PDF report will automatically be generated. This report will highlight your child's understanding of the different phonics skills, giving you a great overview of what they've really mastered and where they would benefit from additional support and practice.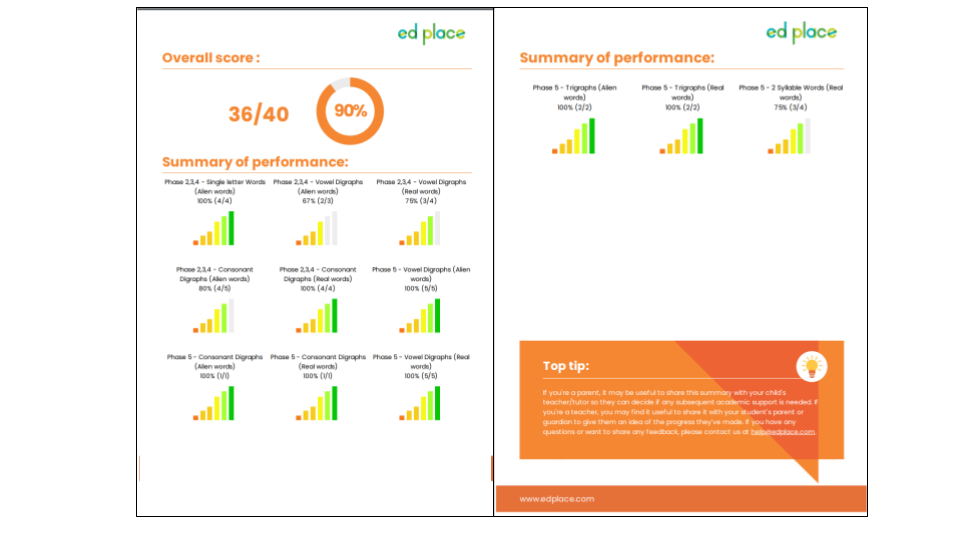 We're confident that through our comprehensive resources like the phonics screening test, EdPlace will provide you with all the tools that you need to support your child to reach their full potential.