One of the key benefits of using EdPlace assessments is that they allow NTP providers, tutors and schools to effectively track students from an unbiased and clear starting level to the end of the tuition block, effectively measuring the progress made and showing how effective the tuition intervention has been. This allows our NTP partners to clearly demonstrate to their schools the value of their tuition and differentiate themselves from competitors. But how do EdPlace assessments do this?

Individual student data and insights
In the downloadable student report, there are a variety of scores available which will clearly demonstrate a student's understanding and can then be used to measure progress when the assessment is completed a second time. The marking of the assessment and presentation of the PDF report will also allow NTP tutors to get the insight they need to maximise their tuition time and ensure their tuition plans are targeted and personalised.
There is the total score for the assessment, shown as both a fraction and a percentage:

And the summary of performance: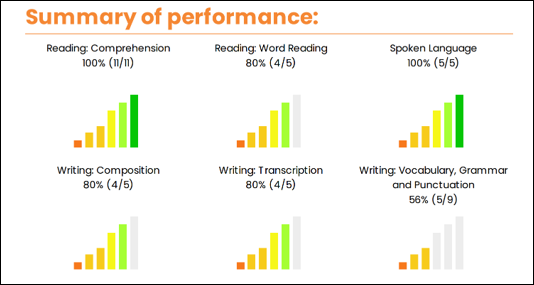 Here you can see how a student has been marked in each National Curriculum area, in terms of the number of questions they were presented within each. Our assessments have been designed with the number of questions in each National Curriculum area reflecting the weighting of this objective within the curriculum. For each National Curriculum area, you will see a graphic representation of student understanding, a score as a total, and a percentage. To learn more about the PDF report and how to use this data, please click here.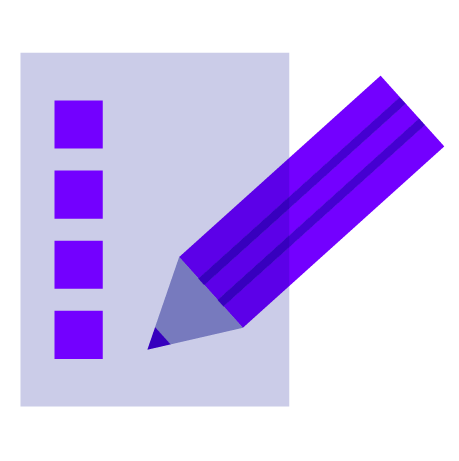 Cohort student data and insights
As EdPlace tracks all data points for all students, individual student records can be combined to provide overviews of different schools, groups or populations. Here is where the API provides the greatest amount of possible insight, flexibility and customisation.
For those partners accessing EdPlace assessments via our API, they can choose which data points to pull in and how to utilise them. It is possible to create school overview dashboards, or dashboards for particular regions or school populations, or even to create a data lake which can be queried and analysed on demand.
For those partners accessing EdPlace assessments manually, the options are more limited and will vary depending on how you have chosen to organise your set-up (i.e. by tutors or schools - for more information on this, please click here). The same data is still being captured and can be accessed within your admin account, but you may need to crunch some numbers behind the scenes to enable you to share this with your school partners or to generate group insights.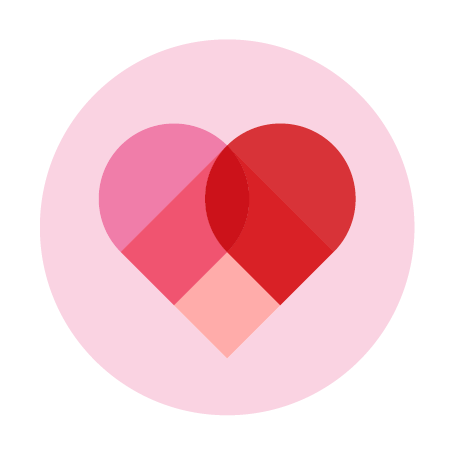 We hope this article is helpful but please do not hesitate to get in contact if you have any further questions or need any support. To contact our friendly Customer Support Team, drop us an email at help@edplace.com.