In order to set up an EdPlace free parent account, we need to ensure that every new subscription is linked to a valid email address. As this is an entirely free account, no credit card or identifying personal information is inputted as part of the registration process, which is a definite bonus! However, this does mean that there is potential for abuse if we do not verify that the email address being used to register is actually owned by the person signing up. Unfortunately, we live in a world where malicious users and bot-driven spammers do exist and may try to gain access to our systems. This verification step guarantees that our accounts are kept 100% secure for all our users, plus that our free accounts are being used by, and reaching those, who need us most.
Therefore, all free accounts need to be verified and approved via the linked email within 72 hours to ensure that you and your family have ongoing access to your accounts. If your account is not verified within 72 hours, it will move into an 'Unverified' and inactive state. Whilst in this state, you and any linked students will be unable to log in or complete any actions until verification takes place.
How do I verify my account?
When you create your free EdPlace parent account, we will automatically send an email to the address you have registered with, alerting the email owner that their address has been used to sign up to a free subscription service. The email will look like this: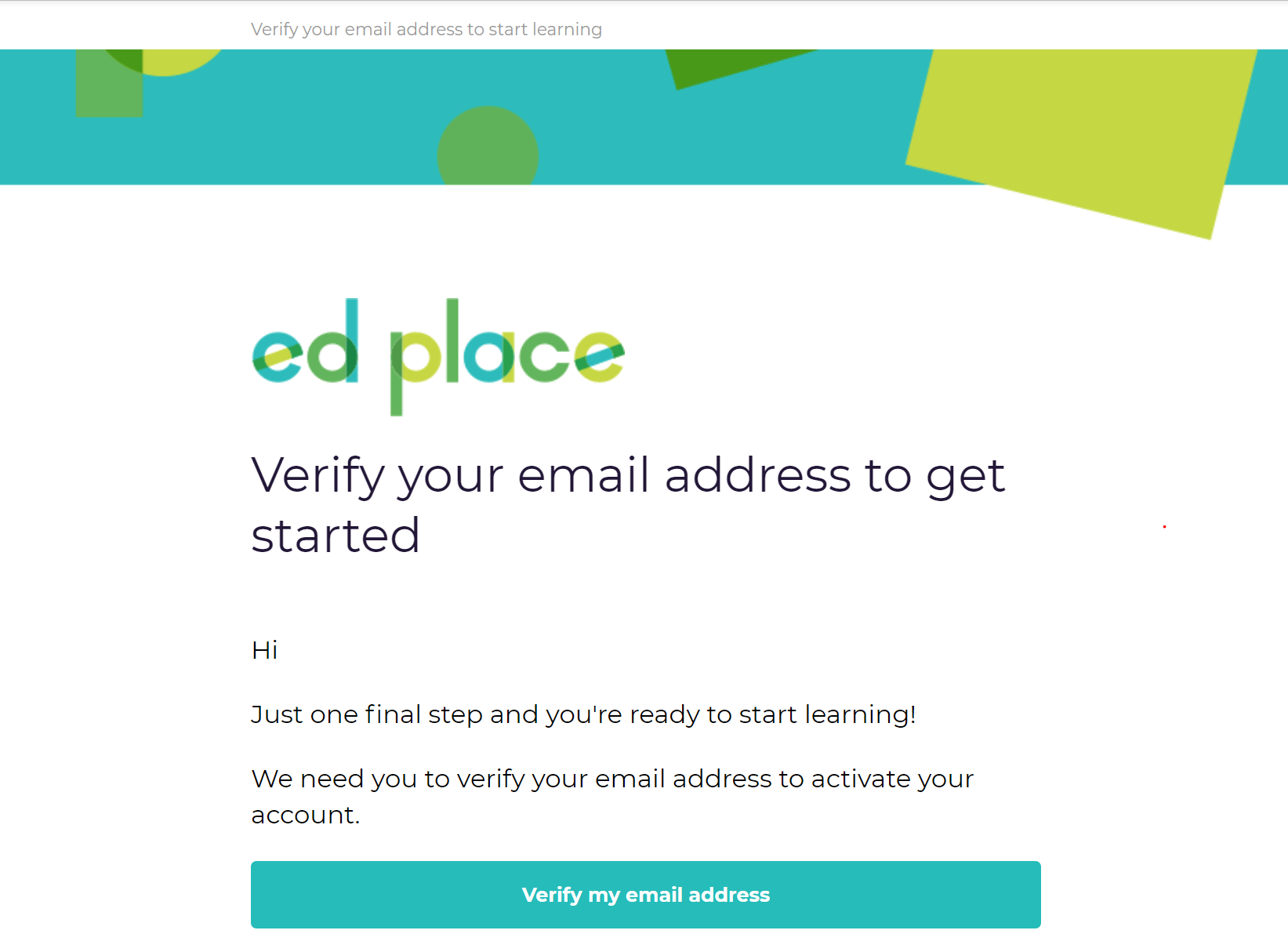 All you will need to do on your side is click on the 'Verify my email address' button and, hey presto! You'll have free access at your fingertips forever!
Please note, that this email may take up to an hour to come through but should be relatively instantaneous. If you cannot locate this email after an hour, we recommend checking your Junk or Promotions folder, in case it has mistakenly been filed here. If you still cannot locate it, please contact our friendly Customer Support Team for assistance.
If you need any other help or have questions regarding verification and your account, please don't hesitate to contact us at help@edplace.com. We're here to help you get the most out of using EdPlace!