We find that all our families are using EdPlace for different reasons so it is difficult for us to set rigid guidelines on how often children should log in or how many activities they should complete. For some home-educated students, we are often their main curriculum tool so they will complete 10 or more activities per day, whereas some of our students are looking for a boost alongside school, are cramming for an exam, or are only using EdPlace to support with one academic subject. Similarly, some of our activities (such as assessments or practice papers) are much longer than others.
Having said that, our approach is very much little and often. So depending on your child's age and assuming that they are working on the three subjects of maths, science and English, we would suggest that approximately 5 activities per week would be a healthy number alongside school to achieve great progress over the course of an academic year.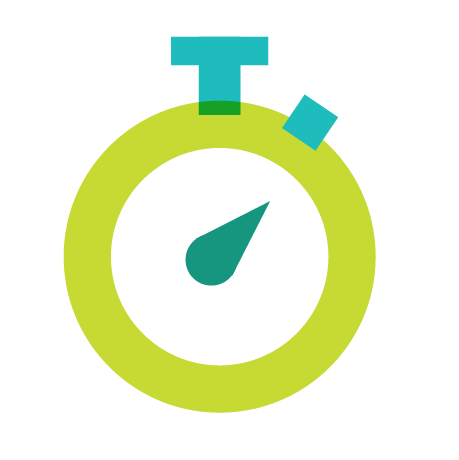 We offer four different types of activities on our platform: learning Q&A, assessments, exam-style questions and practice papers. The final three have all been designed with automatic timers to help students understand the expectations for their progress and pace.
The vast majority of activities on our platform are focused on developing general understanding and confidence in year-group-specific skills and topics. They begin with an introduction, which expresses the learning students will need to put into action, followed by 10 questions. Each question is usually automatically marked with explanations written by qualified teachers. These activities have no timers as they are best completed at a child's own pace. Our estimation for the normal length of time for such an activity would be approximately 10 minutes (assuming that the Introduction is read or watched in full) - feeding into our preferred 'little and often' practice style. (The only exception to this would be some English activities where students may be required to type longer answers in paragraphs.)

Every year we produce a report on progress based on all our student's data. Last year, we found that completing over 150 activities during a school year, lead to an average of 53% improvement compared to students going to school alone. So this is a great target of activities to aim for overall!
We hope this article has provided you with guidance on often and for how long your child could benefit from using EdPlace. However, we know that life is busy and, at times, things will get in the way of these goals. Don't stress! EdPlace has been designed to ensure that your child's revision or practice time is maximised, so however much or little you can fit in, rest assured that they will always be working smart and their practice will always be supporting their progress at school.
If you have any further questions or need any other support, please contact our friendly Customer Support team via email at help@edplace.com.