At EdPlace we are passionate about planning and preparation to avoid undue stress to students, whatever their age. There are a whole host of reasons why a 6-week learning plan may be useful to your child and we hope these plans will provide the support you need, whether your child wants to keep learning ticking over during a holiday, or they need a confidence boost after a period of time out of the classroom. Whatever your reason, we want to help you keep learning moving forward. One of the greatest assets at our disposal is our talented team of fully qualified teachers, who are on hand to provide engaging content and specialist advice for you as an EdPlace parent.
Our lesson plans are straight from them to you, and we encourage you to use them however you feel will work best for your child and your own personal circumstances.
Check out the full range of plans here: https://www.edplace.com/blog/tag/learning_plans.
What are the EdPlace learning plans?
Put simply, our teachers have created a half-termly (or 6 week) learning plan covering English, maths and science for every school year group. We really hope that you can use some, or all, of this content as you see fit, whether that's to compliment, vary or boost work set by your child's school or, of course, just to give some extra structure to your usual EdPlace approach.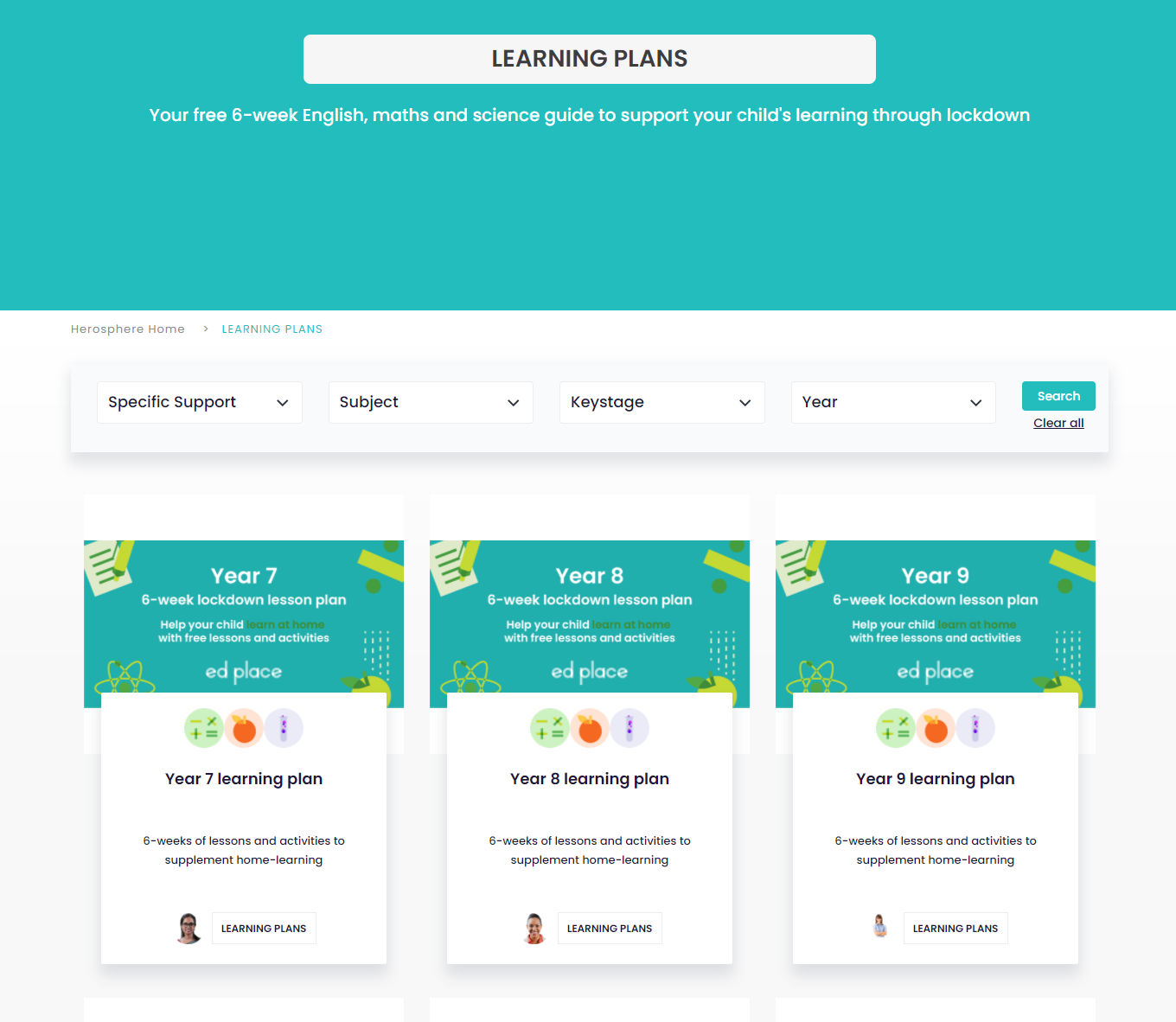 How have our teachers identified which topics to cover?
Each classroom teacher has provided you with short 5-part lessons on those 'sticky' topics that students in each age group tend to find most tricky. They've based this on their own extensive classroom experiences and, needless to say, each plan is totally aligned with the age-related expectations of the English National Curriculum.
How do the plans work?
In a nutshell, all of our lesson plans work by assessing your child's current levels of understanding, completing 4 weeks of focused work, and then reassessing to check that progress has been made in key areas.
Week 1: Initial assessment;

Weeks 2 -5: One English, maths, and science lesson-based project per week;

Week 6: Summary assessment.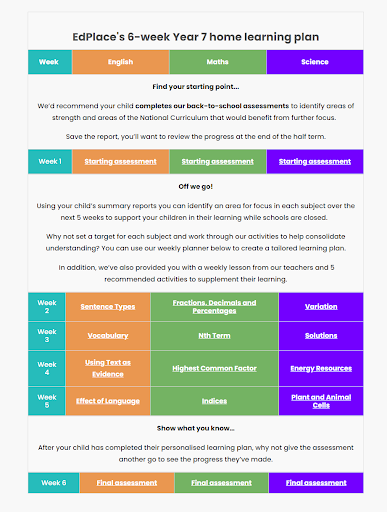 The reason for this approach is to engage your child in the learning process, boost confidence, and show how, in a short period of time, focused work can really pay off! To access and follow an EdPlace learning plan, please download the attachment at the end of the article.
How can I use them to support my child?
There are several ways in which the learning plans have been designed to support your child.
The assessments are there to provide you with clear visibility of your child's current levels of understanding. You may choose to use this part of the learning plan on its own and to create your own plan. Why not use our template schedule here to create your own personalised learning plan?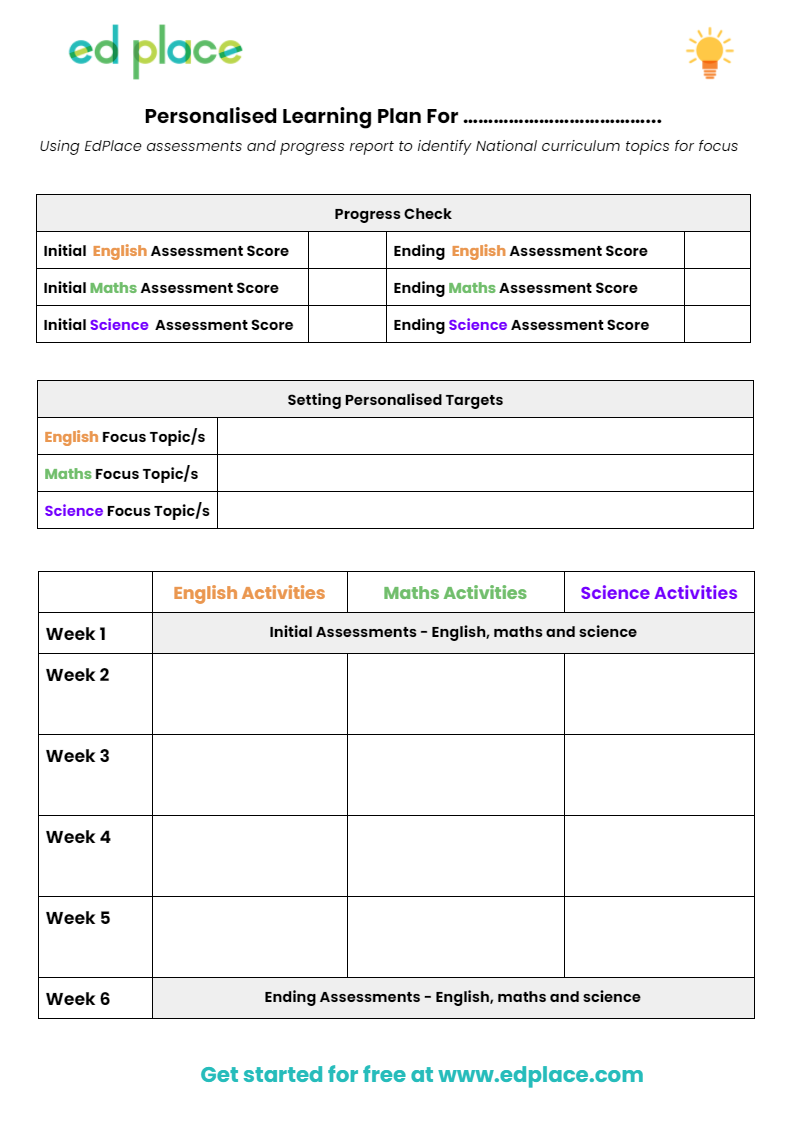 The weekly lessons all follow the 5-step approach which will introduce, explain and provide opportunities for practise on key topics. They are written by teachers, addressed to parents, as mini-lessons including everything you will need so you can work through them together with your child. They also all provide suggested follow-on activities for your child to complete independently to test their own understanding, and you can easily keep tabs on their progress through your EdPlace parent account.
If you need any help with this or have any more questions or suggestions, please contact our friendly Customer Support Team at help@edplace.com. Happy home learning!