Our team of teachers, proofreaders and developers work hard to ensure that all our activities are accurate and working perfectly but mistakes do happen - we are only human after all! If you or your child/students spot something which you think is incorrect, has an error or, just generally, does not facilitate learning, then please do let us know. We will always investigate and action relevant feedback so that we can continue to improve, so letting us know will help us make EdPlace better for everyone.
At this time, there is unfortunately no way to directly report an issue within our iOS app - we apologise for this! We are working on a solution within our apps and hope to be able to update you on this soon.
For now, the best thing to do is take a screenshot and then report via our website instead.
If you navigate to the same activity on our website and find this button in the bottom right corner of the page:

This will help us to locate the exact activity and question you were working on when you spotted this problem.
A short survey will then load so that we can accurately capture the nature of the problem you are seeing: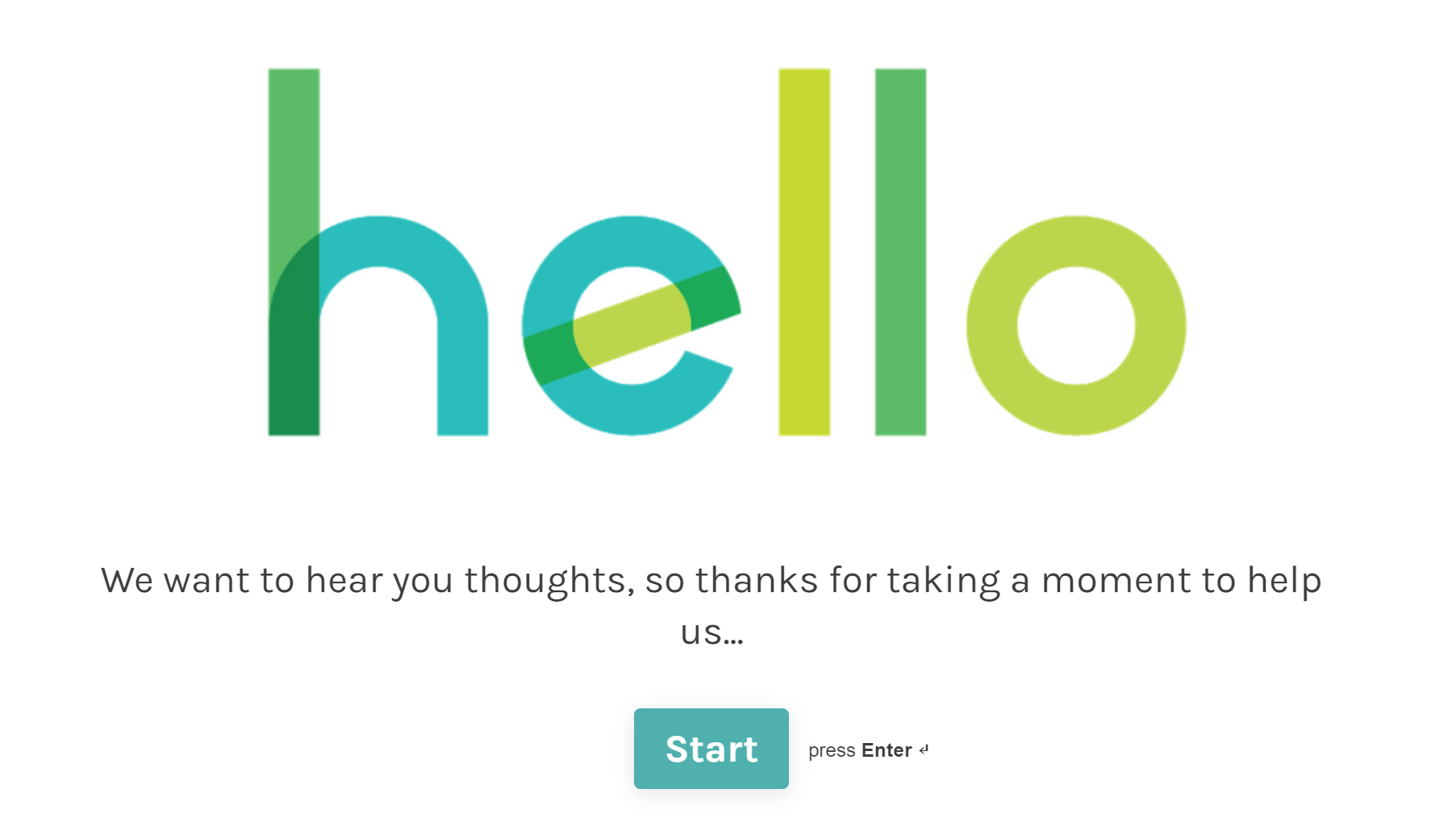 You will be asked to specify the type of issue you have seen: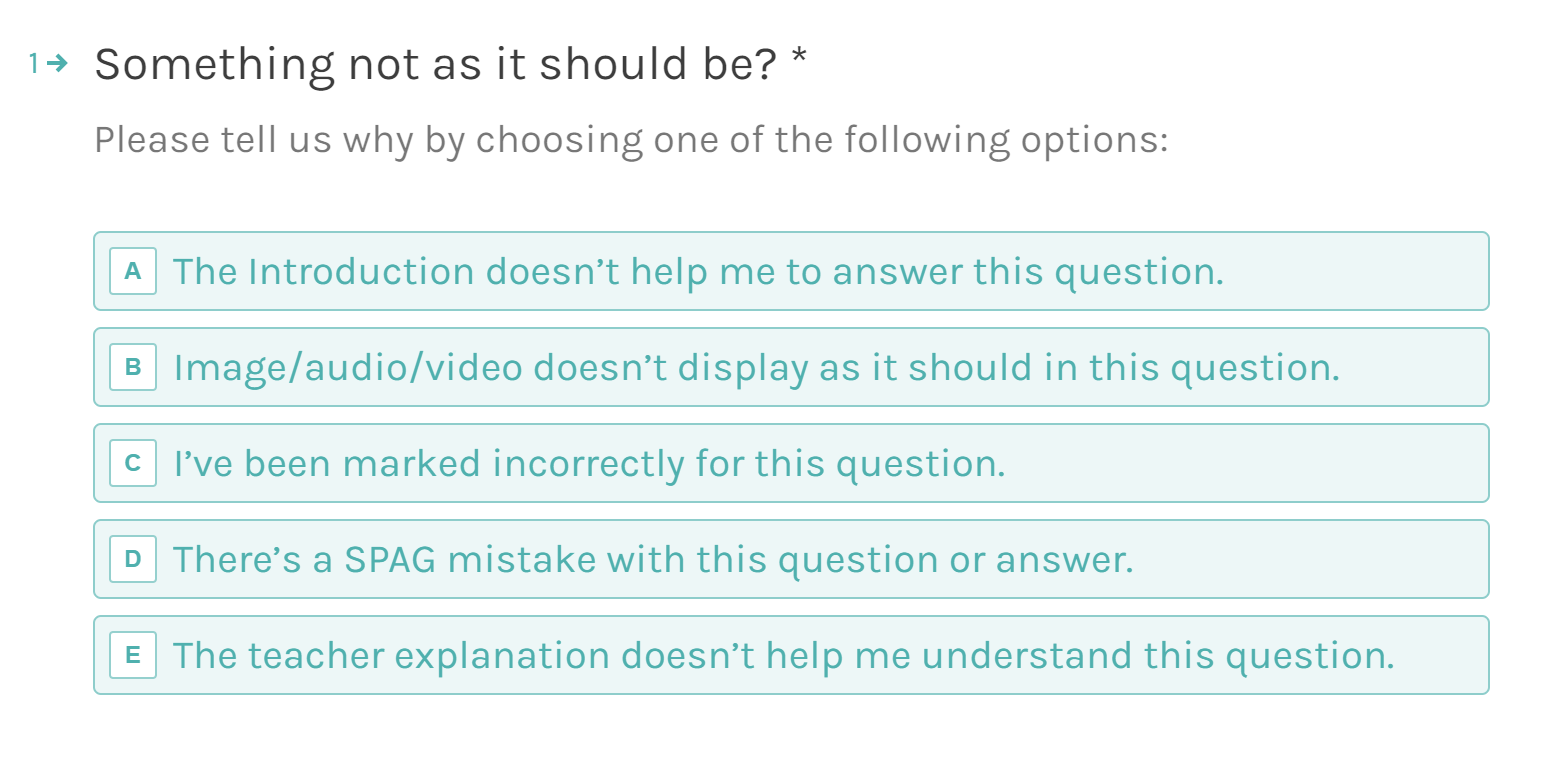 Then you will be asked a follow-up question to capture all the information we need to investigate and fix this.
Once you hit the 'Submit' button, your feedback will be sent over to our team of teachers to look into. You will see this screen, then you can click on the small cross in the right-hand corner to return to the activity: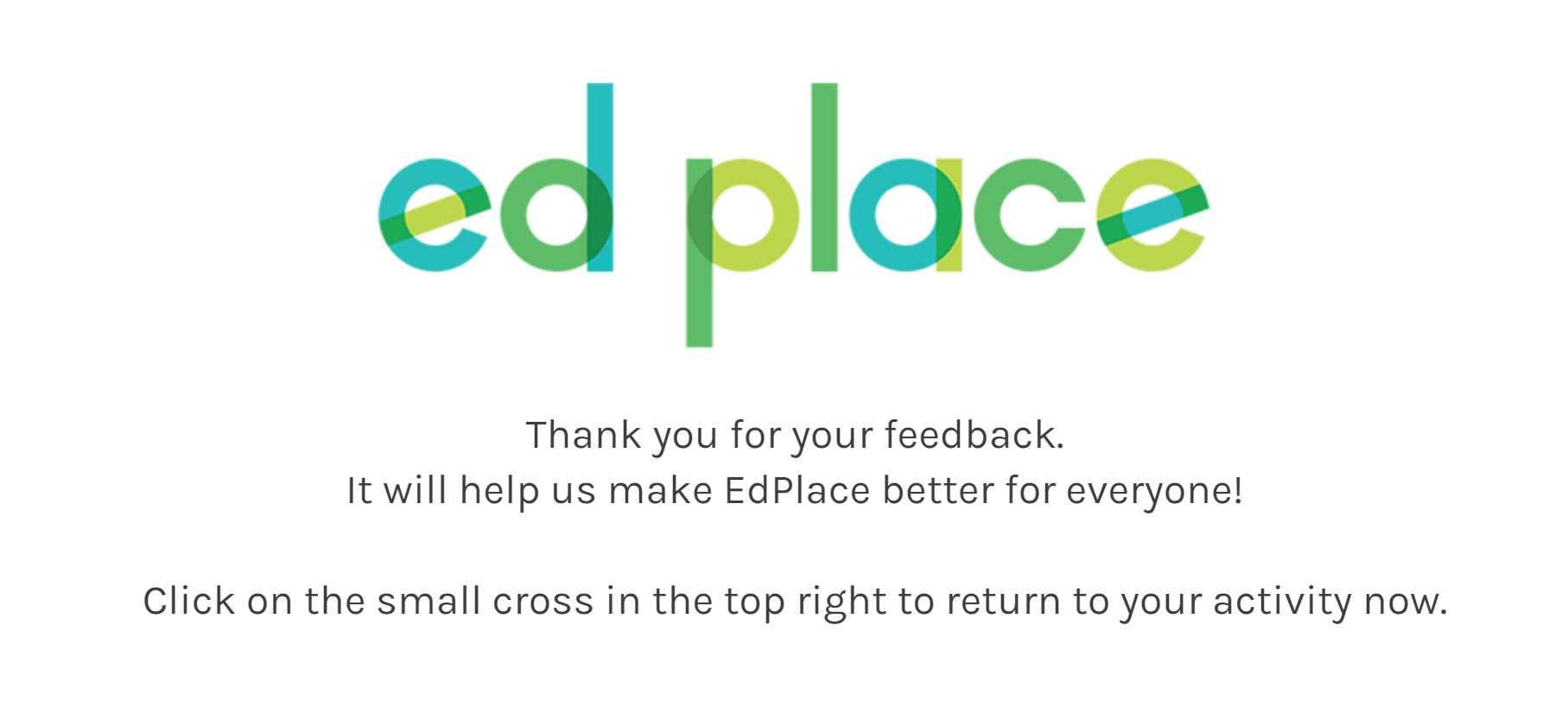 We hope that now you know how to report any issues or concerns, you can focus all your energy and attention on supporting your child or students to learn successfully on EdPlace!
You can also report an issue or give more general feedback by emailing our friendly Customer Support Team at help@edplace.com. We would certainly love to hear from you and welcome any feedback which can help us to make EdPlace even better.