We're excited to hear that you are considering purchasing an EdPlace subscription to use with your students! We can give you all the information you need to make the best choice to fit the needs of your business.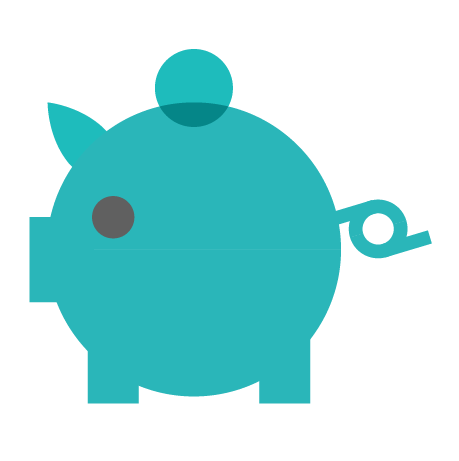 Firstly, you can choose to purchase either a monthly or annual subscription - going annual will save you 45% over the course of a year, so that's a great deal!
Another choice you need to make is how many students you wish to give access to. Our plans start from £5 per month for 5 students on the Core Subjects plan, decreasing to £0.70 per month for over 1000 students. If you chose these plans on the annual options, this would be £40 per year per student on the 5-student plan, decreasing to £5.60 per year per student for 1000+ students. Whatever the size of your business, we have a plan to suit your needs!
Your final decision is which subject areas your students need to access. If you just need to provide English, maths or science, then you need the 'Single Subject' plan, but if you want all three then you want the 'Core Subjects' plan instead. If your students need to prepare for the 11+ entrance exams, then you will need to upgrade to the 'All Subjects' plan to access verbal and no-verbal reasoning too.
To find out more about our prices and easily compare your options, please visit www.edplace.com/pricing: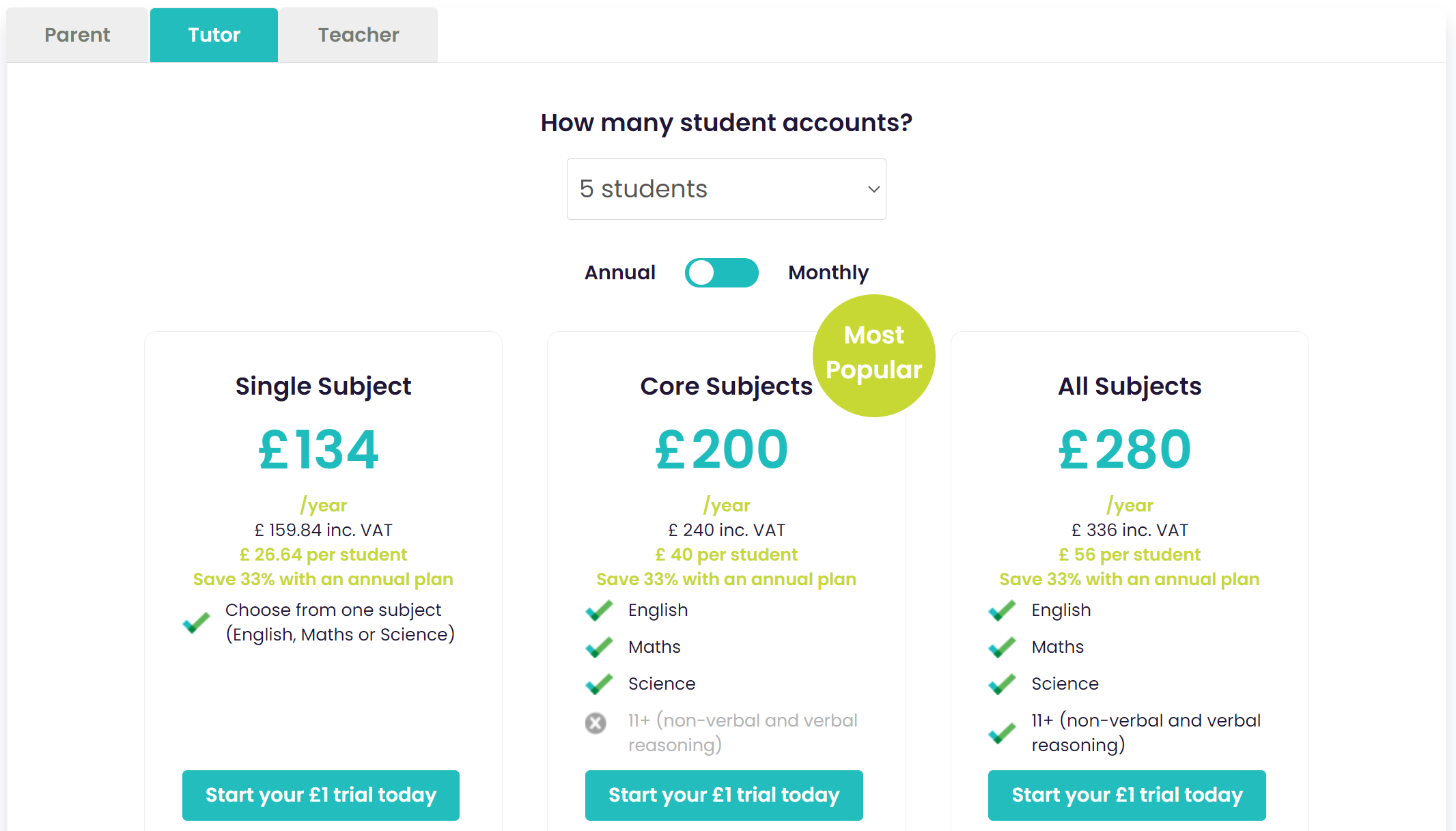 Make sure that you are in the 'I'm a Tutor' tab, and select the number of student accounts you require in the dropdown list. Then you can switch the button between 'Monthly' and 'Annual' to review all our pricing options available to you as a tutor.
We offer a 14-day £1 trial so that you can explore all our resources and the features of our specific tutor account before you commit to a subscription plan. Once you start your trial, you will be able to set up students and access all the benefits of the full subscription so that you can really give our platform a thorough road-test. You will also be invited to join an online training session during this period for teachers and tutors only, so that you can fully understand all the specific benefits which an EdPlace tutor account offers.
We hope to have you have on board with us soon. Let us know if you have any follow-up questions or need any further help by contacting our friendly Customer Support Team via email at help@edplace.com.