We have created a quick-glance To Do List just for you in your student account on our website and apps, so that it is easy to choose your next activity to try, which should be a great fit for you! Let us tell you more about how this is organised so that you know why activities are appearing here and can choose the right one to work on next.
Your To Do List is shown as your homepage when you log in to your student account on our website: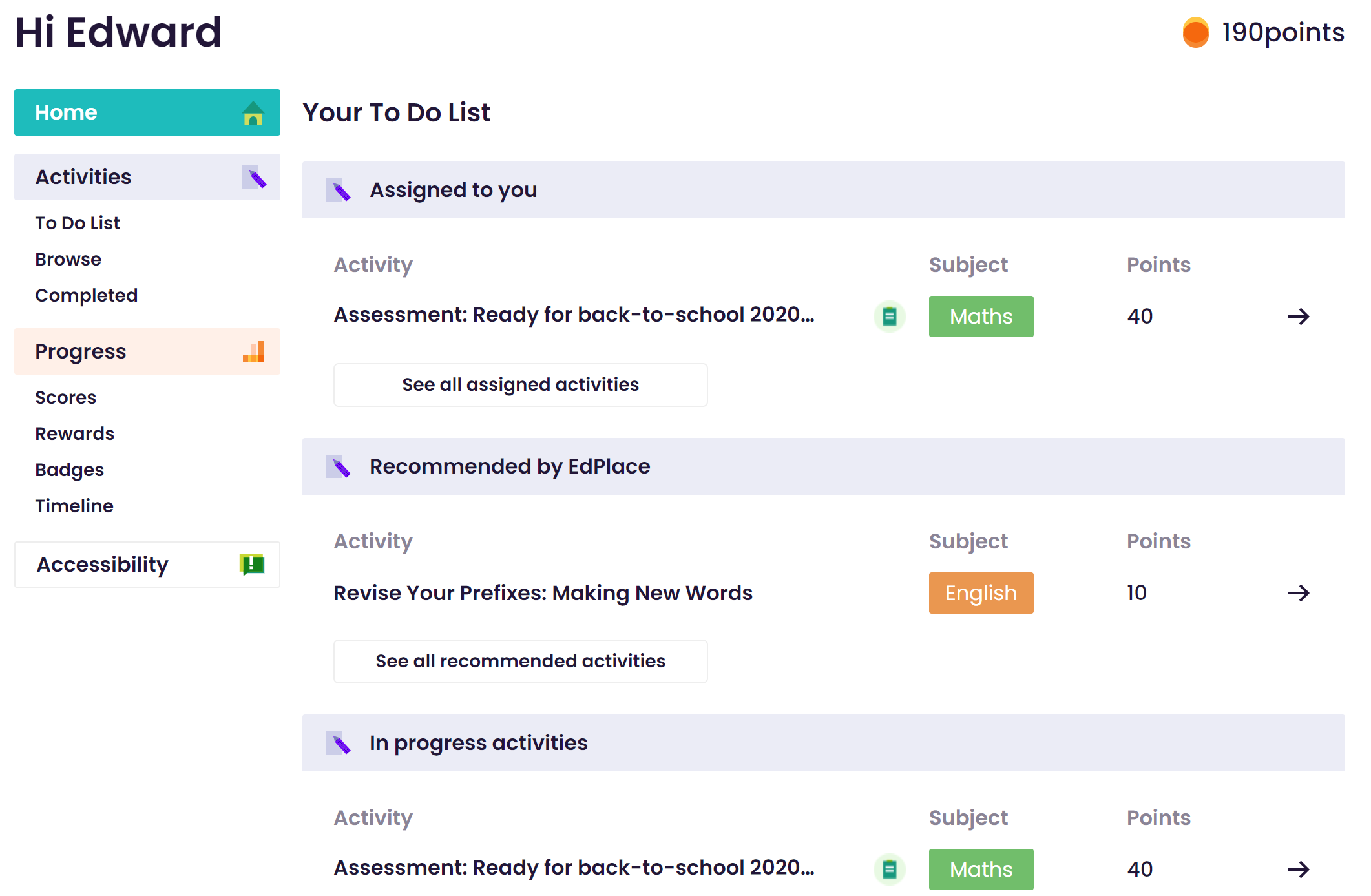 If you would like to see the full list in each category, you can click on 'See all [recommended] activities' or, for a more detailed view, click on the 'To Do List' tab in the left-hand menu of your dashboard.
On our apps, the same information is shown in the 'Activities' tab, but you will need to scroll down to reach each of the categories: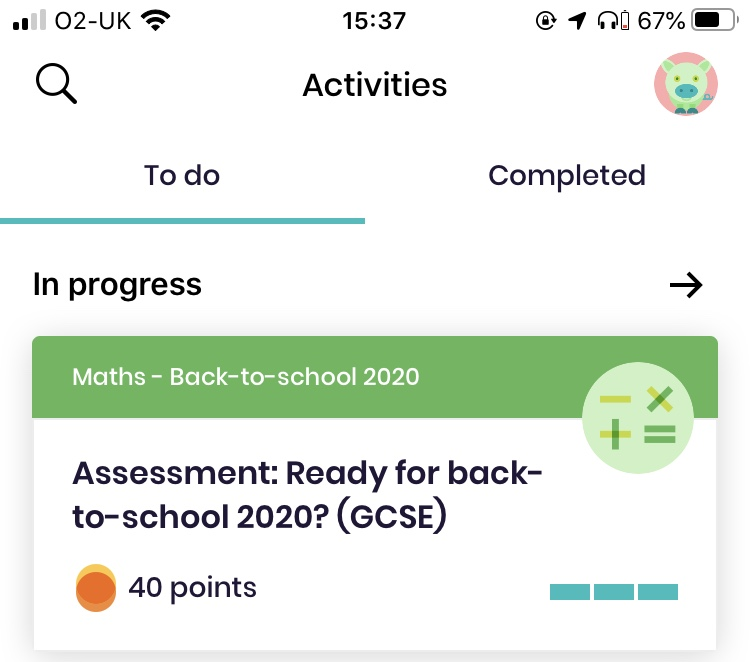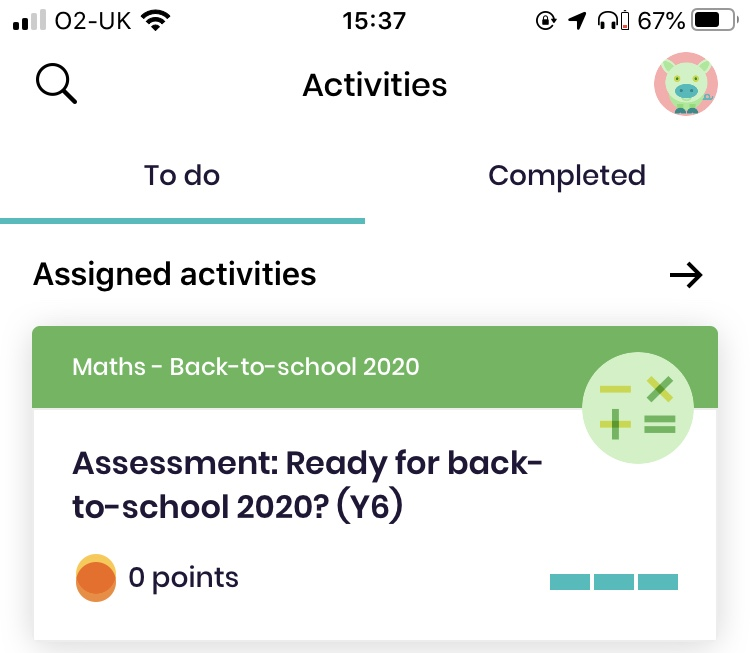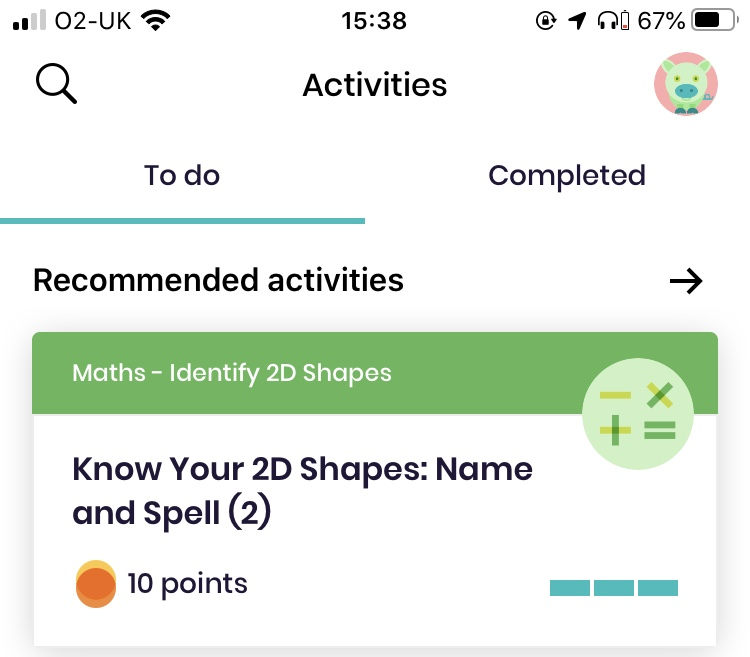 Here are the three categories of activities you will see:
'In progress' - This one is pretty easy! If you have started an activity but have not yet finished it, it will appear in this part of the list;

'Assigned activities' or 'Assigned to you' - These are activities that your parent, teacher or tutor have chosen just for you. If you have assigned any work to yourself, it will also appear in this part of your To Do List;

'Recommended activities' or 'Recommended by EdPlace' - These are activities that are chosen and assigned by the EdPlace system. These are based on work which you will be doing at school currently, plus we will reassign you any activities which seemed hard for you, as you did not achieve 70% or more when you first tried them.
Your parent, tutor or teacher may have a preference for which of these categories you try first - so be sure to check with them before you start working through your To Do List.
If it is totally up to you, then you can make your own pick or always try a couple of activities from each category. If an activity appears in your To Do List, you can be 100% sure that it has been specially picked to help you learn and progress.
We hope this article has given you all the info you need to start working through (and even adding to!) your To Do List. If you have any more questions about your To Do List or you need any other help at all, please contact our friendly Customer Support Team via email at help@edplace.com.