Our mission at EdPlace is to provide you, as a parent, with the resources and information to enable you to support your child's learning outside of school. Our entire team is motivated to provide the very best service to families, but we are only human and mistakes do happen. If you do spot something which you think is incorrect, has an error, or, just generally, does not work as well as it could, then please do let us know. We will always investigate and action relevant feedback so that we can continue to improve, so letting us know will help us make EdPlace better for everyone.
The easiest way to report an issue is to contact our friendly Customer Support Team so that they can investigate and pass your feedback on to the relevant team within EdPlace to address or fix. You can email our team at help@edplace.com or speak to them directly via our live web chat. As a general rule, the more detailed information you can provide, the easier it will be for our team to investigate and take swift action.
Within our apps, we have a 'Help' button within the main menu of the parent app (the main menu is indicated by three horizontal lines):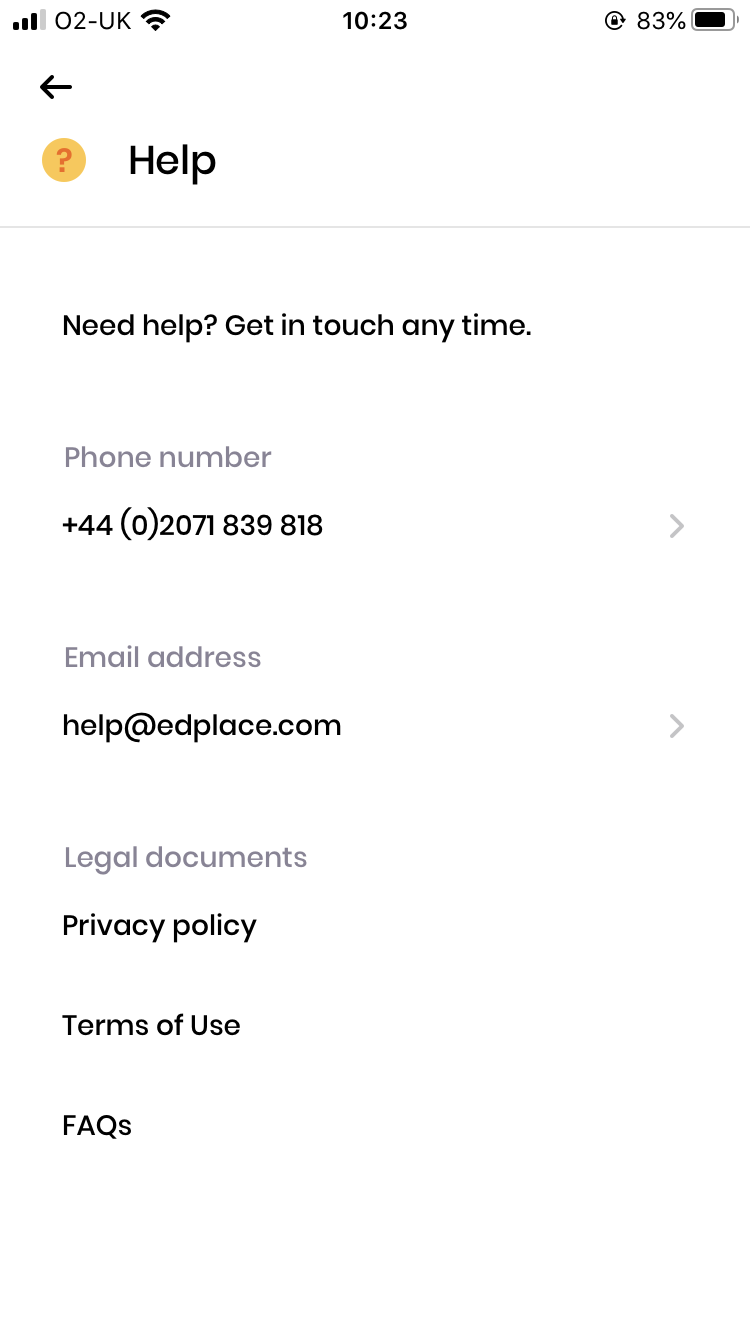 Please note, web chat is not available as an option via our apps.
If you are reporting a technical, content or feature issue, it is really helpful if you can provide as much information as you can to help us investigate, such as whether you spotted this within your parent account or your child's account, if it was on the website or one of our apps, which browser and device you/your child was using, and a detailed description of what you saw or went wrong. A screenshot and/or short video can also be extremely useful for our team.
If your child tells you that they may have been marked incorrectly or that they think a question is wrong, we have an easy way to flag issues available for students at the bottom of every single question page in every activity on EdPlace. It looks like this:

This will help us to locate the exact activity and question they were working on when they spotted this problem. For more information on this feature and how students can query questions, please click here.
Once we receive your feedback or complaint, we will make it a top priority to investigate urgently. We promise to always get back to our customers within 24 hours of contact (with the exception of holiday periods and weekends). We really appreciate any customers taking the time to contact us and, without this essential feedback, it is hard for us to know where and how we can improve. All feedback will be treated with the utmost respect and privacy, as per our company guidelines (www.edplace.com/privacy).