At EdPlace, our goal is to make supporting your child's learning simple and, above all, easy. We all lead busy and hectic lives so we know that finding a moment to mark your child's work will be a struggle - which is why we do it for you! When your child completes any question on EdPlace, their answer is automatically marked and immediate feedback is provided, which has been written by a qualified teacher.
We believe that immediate and useful feedback is an essential part of a child's learning journey, which is why we have put so much time and effort into it. Without a teacher or tutor stood next to them, we want EdPlace learners to be able to understand exactly where they have succeeded or need to improve in the moment, plus how they can do this.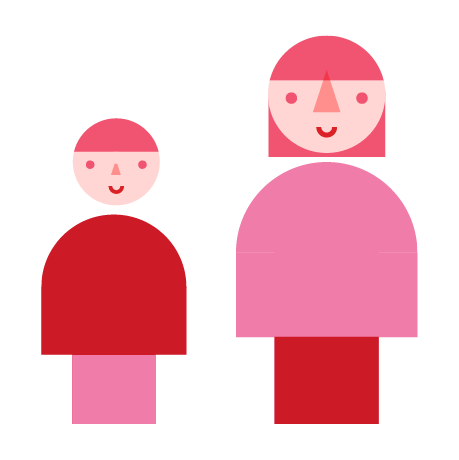 However, it is important to note that it is not an actual teacher marking your child but rather an algorithm which has been, and continues to be, trained to think and act like a teacher. For this reason, there may be times when your child's answer comes pretty close to the correct answer so it may seem unfair that they have been marked as incorrect - we understand this can be demotivating so we want to avoid it as much as possible. Please help our algorithm learn in this situation by encouraging your child to report any issue like this (click here for more info).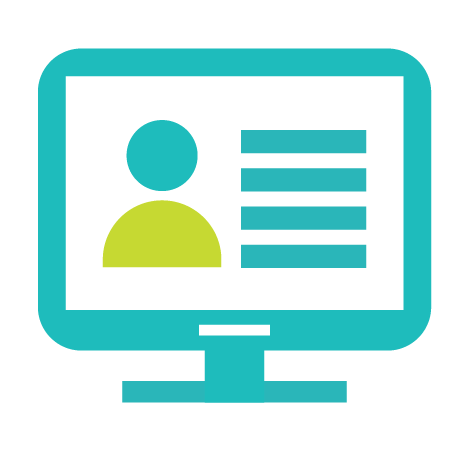 All of your child's results will appear in the 'Review completed' tab in both the parent account and student account:
Parent view: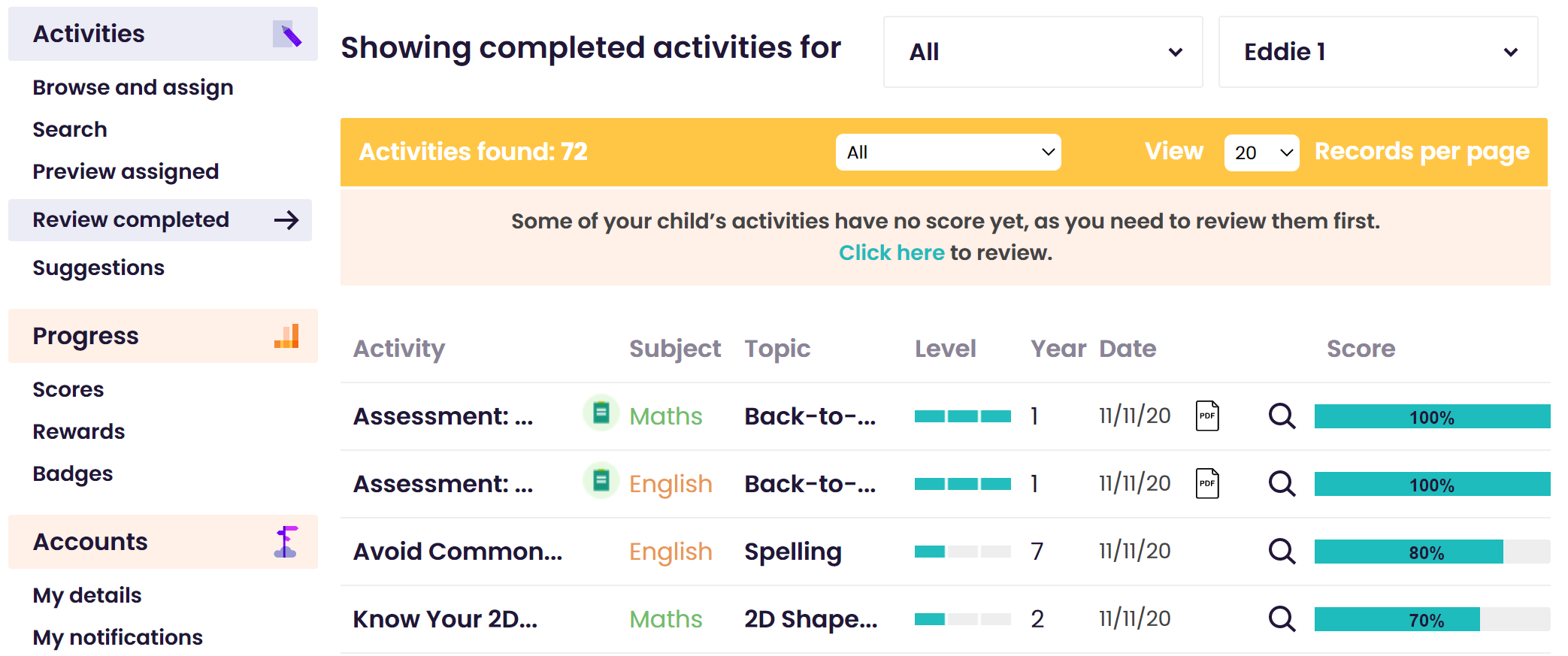 Student view:

Simply click on an individual activity to see your child's answers alongside the correct options and explanations written by our teachers.
The only exceptions to this are when an activity requires manual marking. Manual marking is required for descriptive questions where students are asked to input a more subjective answer, such as typing a short paragraph. Activities of this type usually occur in English and in some of our higher-level activities where multiple marks are available (e.g. GCSE practice papers).
To learn more about manual marking and how to do this, please click here to read an article on this specifically.
Once your child has completed an activity that requires manual marking, it will also appear in the 'Review completed' tab of your parent dashboard. You'll receive a notification on your home page which will say: "You have worksheets to check" plus within the 'Review completed' tab (see visual above). If you have 'Activities to check' switched on in the 'My notifications' tab, you will also receive an email.
We hope that our automatic marking, quick-access data, and immediate teacher explanations will make EdPlace easy to use for both you and your child. We want to be the very best partner in your child's educational journey, and this is just one way in which we hope we are achieving this goal for your family.
If you have any questions, feedback or need any further help at all, please contact our friendly Customer Support Team via email at help@edplace.com.